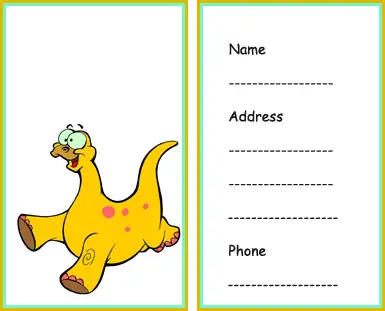 Written by Marjory TaylorMarjory Taylor| August 08, 2017 in Worksheet
Luggage tags are an essential part that we cannot afford to forget while traveling. Suitcases, trolley bags, and other luggage bags should always have these tags bearing individual's contact information so that if misplaced, the finder can send them back to their owner. Here are such printable luggage tags which are ready to use.
Free Printable Luggage Tag Templates
From plain tags which you can customize with desired images (like Hello Kitty, Barbie, minions and so on) to Disney themed tags with Mickey and Minnie Mouse, you will find a wide range of luggage tags in the following list. Simple black and white patterns, colorful chevron prints, blank and vintage styles, quirky and funny designs, all are available here. Just delve into the collection and print out some before you start packing your stuff.
Be it via flight or train, whichever mode of transportation you choose, safety comes first before anything and compromising that is not even an option. So, pick any one or two from the list and get started!