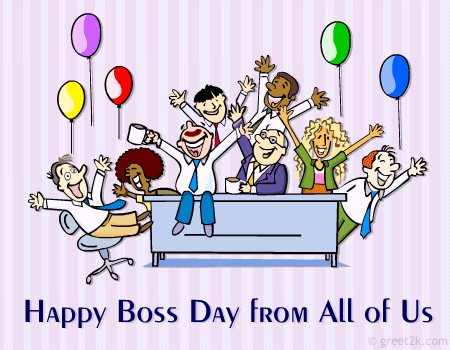 Written by Marjory TaylorMarjory Taylor| July 24, 2017 in Worksheet
Bosses are the ones who have to inspire and encourage you to do that thing you think you cannot do. They keep pushing the people under them and take them to a different height. October 16th of every year is Boss's day, and on this one day of the year at least, people acknowledge everything good about their bosses, no matter how difficult it might feel like.
Free Boss's Day Cards
The following selection has all kinds of cards, from funny to sarcastic, ones with inspirational quotes to simple ones that you can customize as you like, and with messages that you so wish to give your boss! Choose the cards you like and print away.
Hope you had a good boss's day, and that your boss likes you a little bit more for it and proves it to you with a raise! Hey, you can't blame a guy for trying!