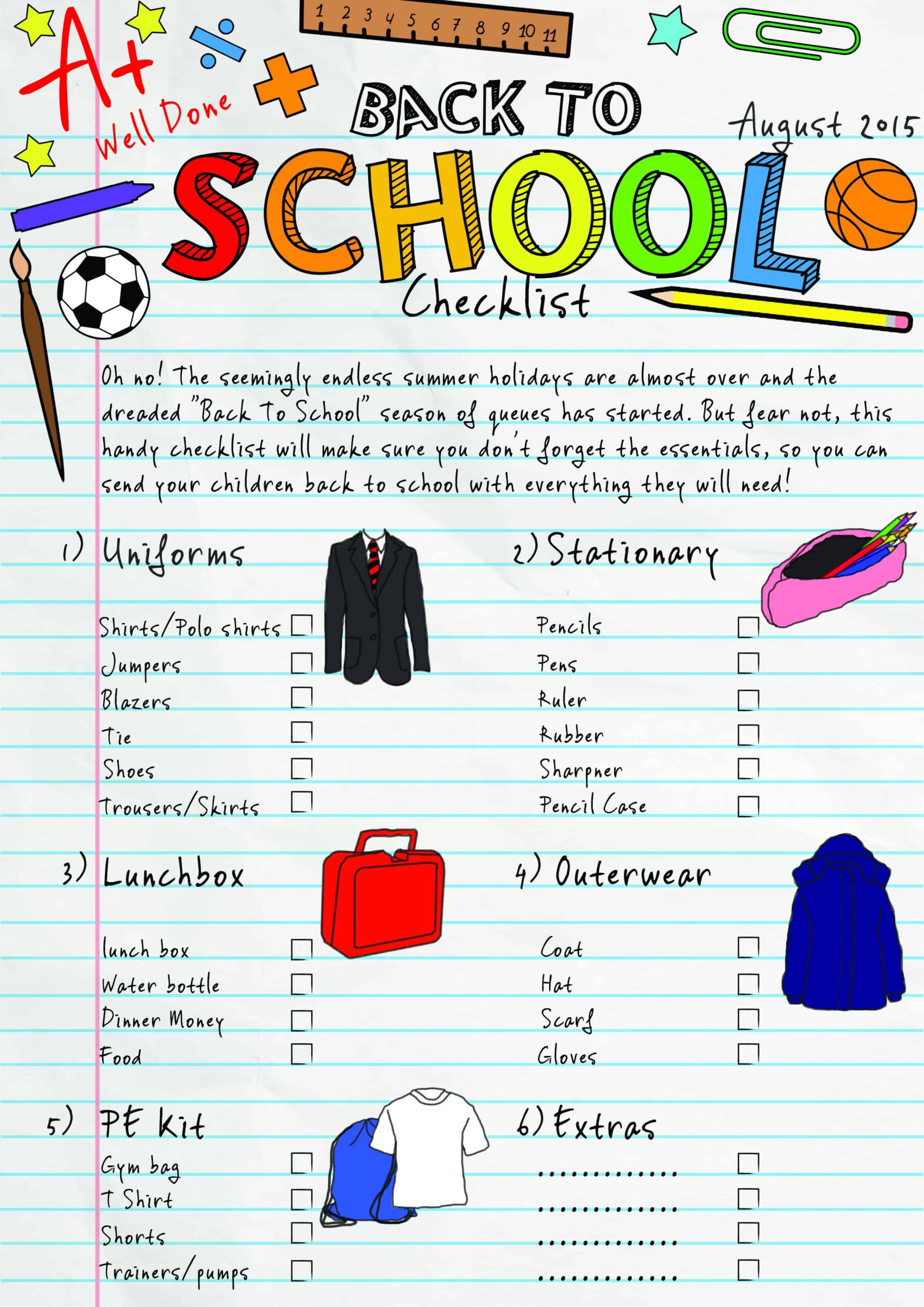 Written by Marjory TaylorMarjory Taylor| May 29, 2020 in Worksheet
Keep yourself sorted as you prepare your kid for going back to school after a long break by ticking off tasks enlisted on these back to school checklists. They include cleaning of clothes, buying school stationery and bags.
Free Printable Back to School Checklists
The beginning of a new academic year brings along with it new opportunities and learning experiences. Students also look forward to making new friendships. So let them be prepared for the new challenges with these checklists.
Your kiddo would be overjoyed to find all his school-going supplies stocked up prior to going back to school. That would make him excited to go back to his school more than ever.