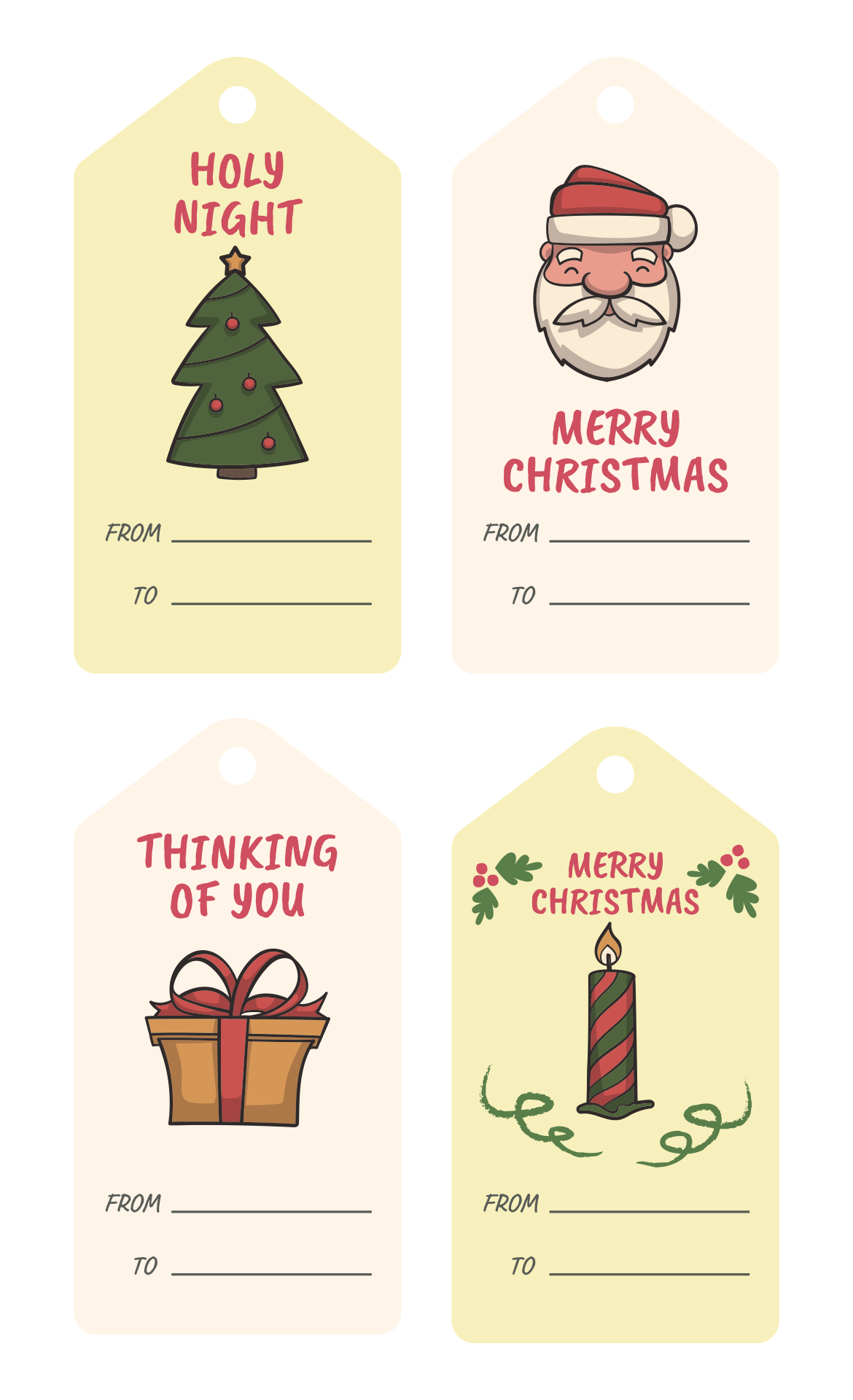 Written by Marjory TaylorMarjory Taylor| May 26, 2020 in Worksheet
Make your Christmas labels on presents and greeting cards as festive as you can to light up the spirit of Christmas for everyone that receives them. Festive Christmas labels are not that hard to create. All you need is a pair of scissors, glue, and some inspiration. Go ahead and choose from our gallery of festive Christmas label ideas that we've gathered on this article just for you.
Free Printable Christmas Labels
Christmas trees, snowflakes, Christmas ornaments, presents, holiday wreaths, reindeer, snowmen, and Santa Claus, brings up the holiday cheers on your Christmas labels. They suit perfectly on your Christmas cards and presents, so ahead and pick the ones that suit you. Some of the printables also come with merry wishes on them too!
with them printed on these cute adorable Christmas labels, it'll be easy for you to remind everyone that the season to be jolly has come to town. Simple and elegant, these labels will perfectly match the greeting cards and presents that you'll give to your loved ones. But these labels doesn't stop at presents and cards, you can also have them on other Christmas treats, as well. Kick off the season with these labels, download now!
To use these labels, all you need to have is a pair of scissors, some glue, a couple of pens, and loads of creative ideas. You can have them on your presents, greeting cards, and on almost anything that you need to celebrate this festive season with. And they're also perfect to have in your fun Christmas activities such as games, potlucks, and Christmas raffles, as well. There's no end to making Christmas as festive as you can with these cute and colorful labels. Pick the ones that suit you and download them now!
Christmas is more than just celebrating the birth of Christ. It is also a yearly reminder to ease up for a little while and spend some quality time with your loved ones. Aside from that, it is also the time to spread some love and the holiday cheers to everyone. Do so with these festive Christmas labels and spread the warmth of the season to where they needed to be. So make sure to grab a handful of these labels, and light up some faces this yuletide season!
Merry Christmas Everyone!