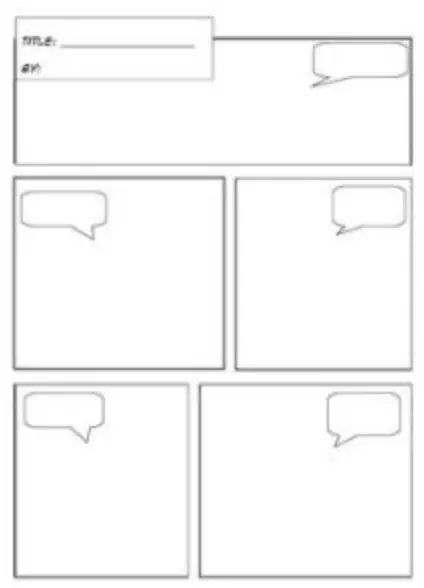 Comic strip templates allow you to create your own comic strip. Students can draw their favorite fictional comic characters in the panels and put their conversations in speech bubbles. Some of the printable pages have popular cartoon characters like Garfield, Calvin and Hobbes, etc. that can be given dialogues to make an interesting story.
Free Printable Blank Comic Strips
Teachers of children of KS1 and KS2 levels would find the templates useful. If you don't like the black-and-white ones, you can opt for the ones with colored backgrounds. The superhero comic strips would be an instant hit with kids.
There are comic strips with even and odd numbers of panels for you to complete. While most of them are basic squares and rectangles, there are quirky shapes of the frames too to make your comic strip unique. So, it's time to get artistic and spin your graphic tale.