A luau-themed birthday party calls for unlimited fun. Think of beautiful flowery costumes, hula hooping, dances and exciting water games. The invitations for the party should be in-line with the celebrations reflecting its inherent charm. The below collection could give you ideas on creating uber cool invites that leave a lasting impression on the receiver's mind who would find it difficult to forget the date. 
Free Printable Luau Birthday Party Invitations
The images in this section could inspire you to design awesome invitations. You could even use them as templates by editing them in MS Paint or Photoshop to customize them to your personal details. They carry pictures of girls and boys in Hawaiian attire, coconut trees, the beach, fruity drinks, and a bright sun among others, all giving you the inklings of what to expect at the upcoming luau themed celebration.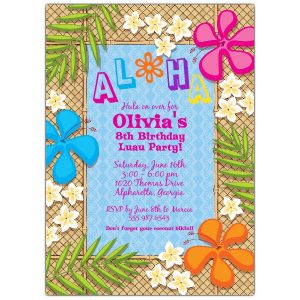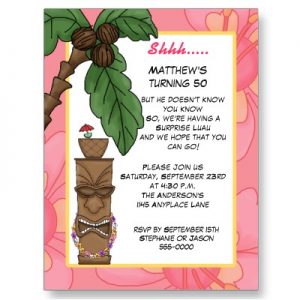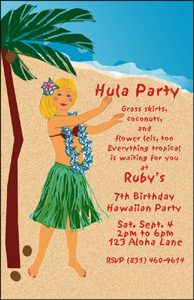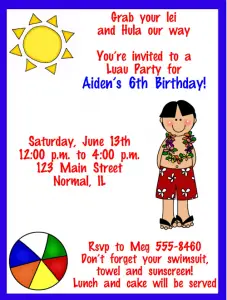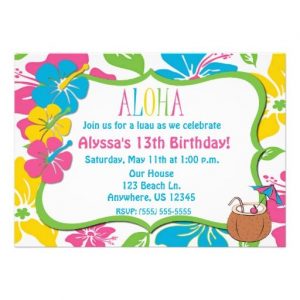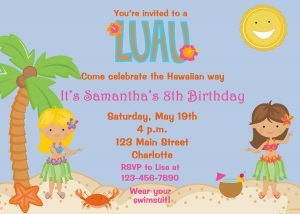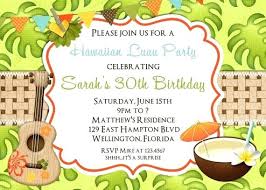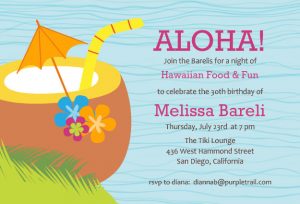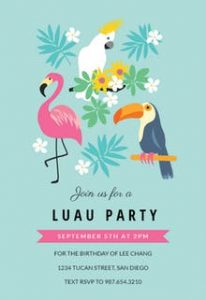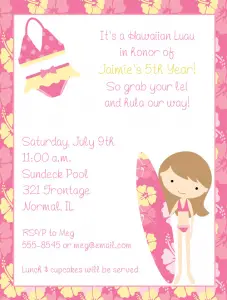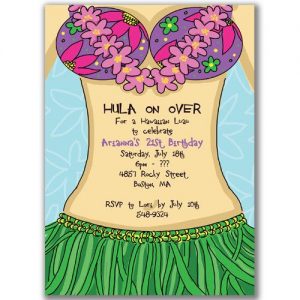 A baby's first birthday is always special. As your mind becomes occupied with taking care of the smallest details of the party, you can relax about the invitation card part as the below two printables convey the message of the luau creatively.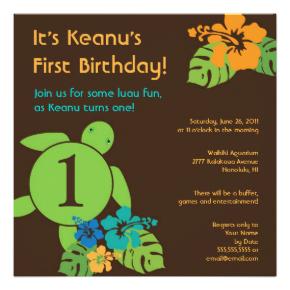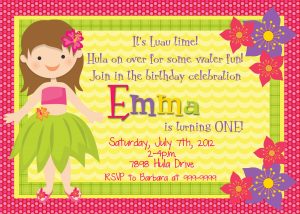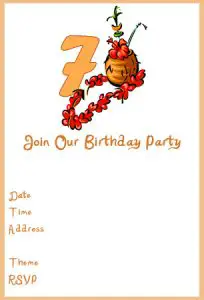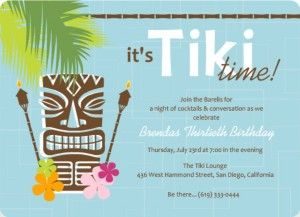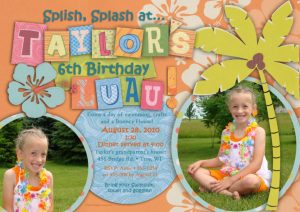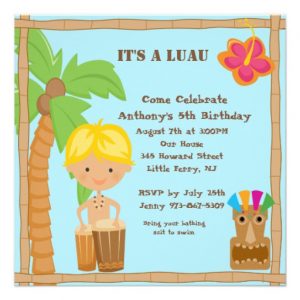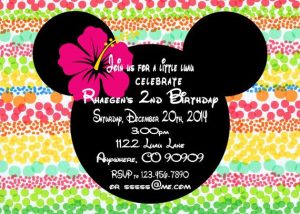 For a personal touch, you could add the photos of the birthday boy or girl to the invites. Disney fans would love to have Mickey and Minnie in Hawaiian costumes inviting them to a luau party. If you are more of a Despicable Me person, you could have the Minions doing the same. Apart from the pattern, you could also get some whacky wording and saying ideas from the above downloadable invitations. Let them spread smiles as you tick off your guest list.
For luau party invitation printables in general and for other occasions apart from birthday, you can check out our article on luau invitations.