Are you running out of ideas for a theme for your upcoming tea party? Consider "The Alice in Wonderland" and The Hatter's tea party attended by Alice in the book. In the following list, there are printable tea party invitation cards based on The Hatter and his friends. Just delve into the collection before making any selection.
Free Printable Mad Hatter Tea Party Invitations
Your guests will love to receive such invitation cards featuring Alice and the White Rabbit along with The Hatter. Be it your baby shower or a bridal shower, these cards work for all Alice in Wonderland themed parties.
Vintage Mad Hatter Tea Party Invitation Cards
The font along with this black and white image truly reflects the classic aura of the novel.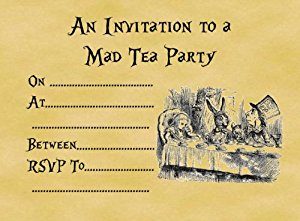 Invite your girl gang to your tea party with a card featuring only Alice just as shown below.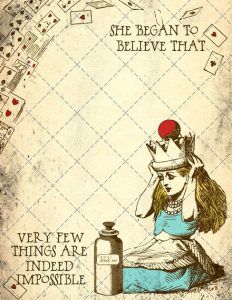 Remember when Alice became the guest at the famous mad tea party? Imbibe the same theme by printing invitation cards like the following one.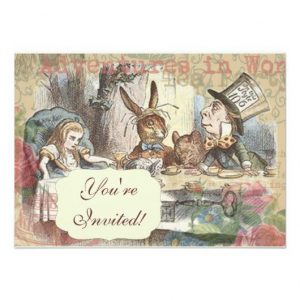 Mad Hatter Tea Party Playing Card Invitation Templates

Playing cards have come alive in the hands of Lewis Carroll. So, why give it a miss? They are classy, with plenty of space to write down your invitation.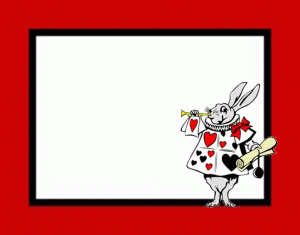 Alice, Mad Hatter, and The White Rabbit
A touch of vintage works well, especially for grown-up tea parties, such as a baby shower, or a homecoming get-together.


A beautiful combination of black, white and red is what makes the card a fantastic one.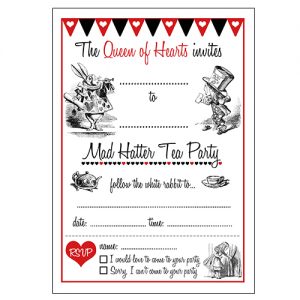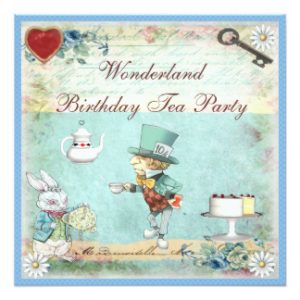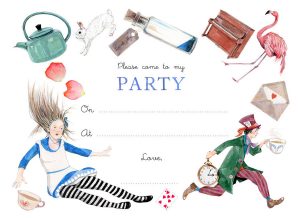 Colorful Mad Hatter Tea Party Invitations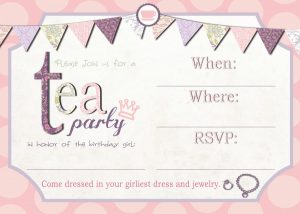 Your friends are going to love this bright colored card as it comes with an engaging look.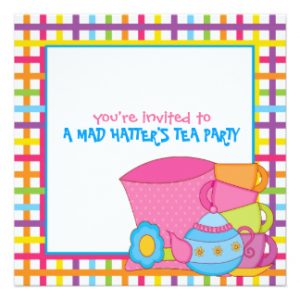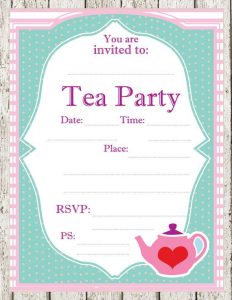 This compilation is sure to make you nostalgic as The Hatter is simply fascinating. And with Johnny Depp portraying the character so adeptly, his popularity is still rising. But, just sending a themed invitation won't do, as you will also have to work with the party decorations and foods to match the theme. Best of luck.