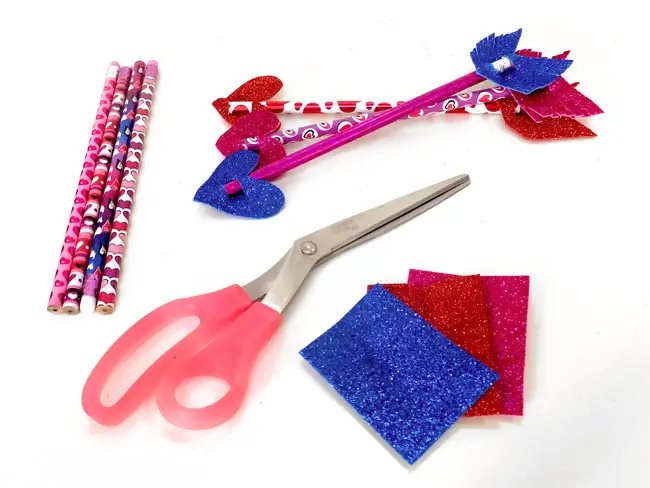 Written by Marjory TaylorMarjory Taylor| March 08, 2016 in Worksheet
This is an original edition of Make it Monday- a weekly feature of tutorials.
This is also a Kids Craft tutorial- something appropriate and fun to do with your little one.
MATERIALS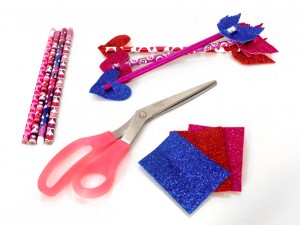 paper (I used glittered craft foam sheets for durability)
pencils (get a v-day pack from the dollar store)
scissors
INSTRUCTIONS

I found that it was pretty challenging for Mikah to cut these out, so I pre-cut them and had him weave the pencil into the holes. He'll use these for a Valentines Day goody bag for his friends.
Done! I got Mikah some trinkets to include with his goody bag- he loves people and giving things so this was a perfect activity for him.
Last, please share the tutorial and have fun with it!