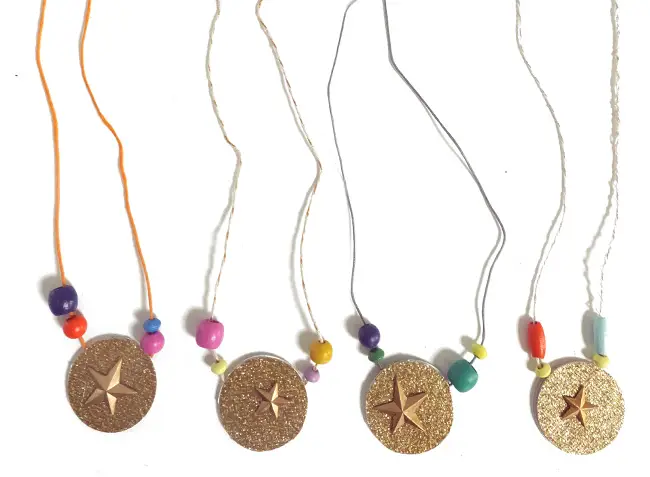 Written by Marjory TaylorMarjory Taylor| March 09, 2016 in Worksheet
DIY Kids Birthday Medal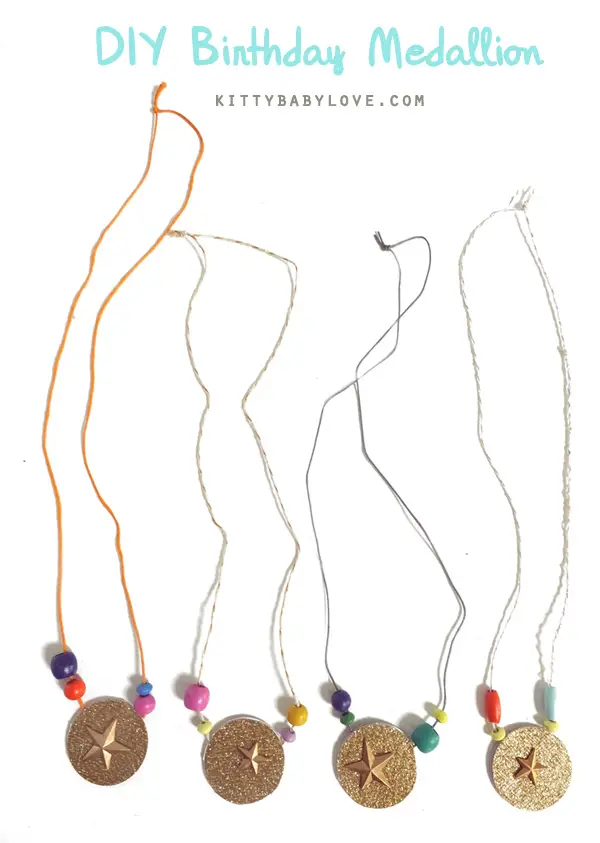 This is a weekly edition of Make It Monday – hope you enjoy!
Baby shoes will be coming next week (I misplaced my elastic!). In the meanwhile, Mikah celebrated his 5th birthday yesterday! He REALLY wanted to have gold medals. I opted to make some instead of getting dollar store ones. I think they have a little more character this way 😉
They were really easy to make and can be easily customized for whatever theme you are having. I made several to included in Mikah's goody bags.
SUPPLIES
Twine
Heavy cardstock paper for the medal
1.5″ hole punch (or whatever shape you want!)
Glue dots
Beads
Misc. decor (I used stars from the scrapbook section in the craft store)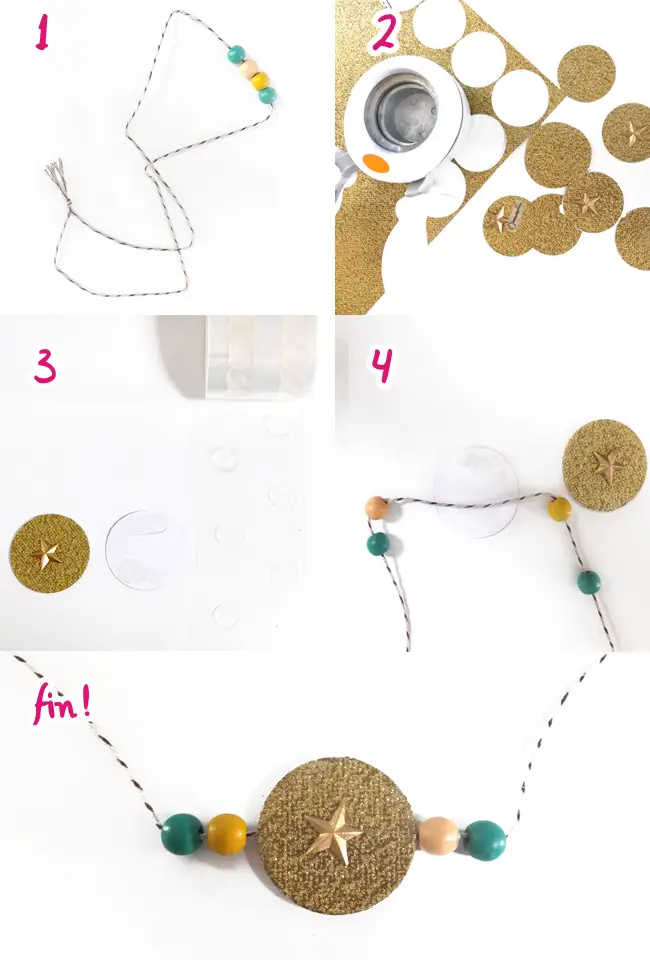 1. String 4 beads on your necklace twine and tie it. I used my head to determine how long the string should be.
2. Punch out your "medal" from cardstock paper. I used a 1.5″ hole punch on heavy glitter paper. Decorate it however you like using glue dots to stick on your items. I'm simply using stars.
3. Attach a glue dot on the top and bottom behind your medal.
4. Position the string in the middle of the glue dots- this way the medal will be able to slide up and down the necklace. Also, keep two beads on either side of the medal.
5. Affix the backside of the medallion on and admire your work- you are done!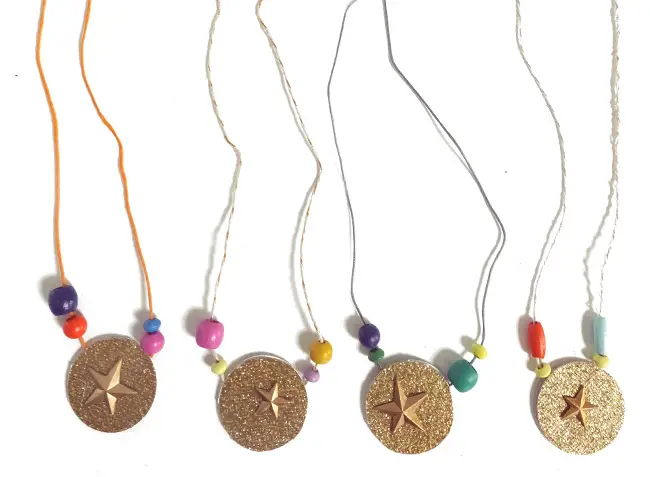 There are so many ways to modify this depending on the type of string you use, how fancy you get decorating your medal, and the beads you use. Most of the supplies I already had on hand.
And here is the birthday boy wearing his medal….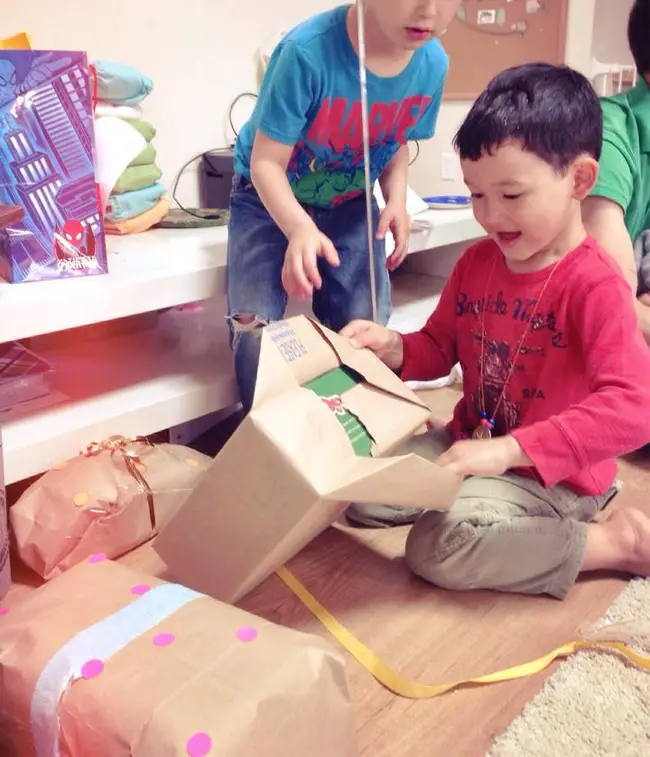 Happy birthday my sweet child!