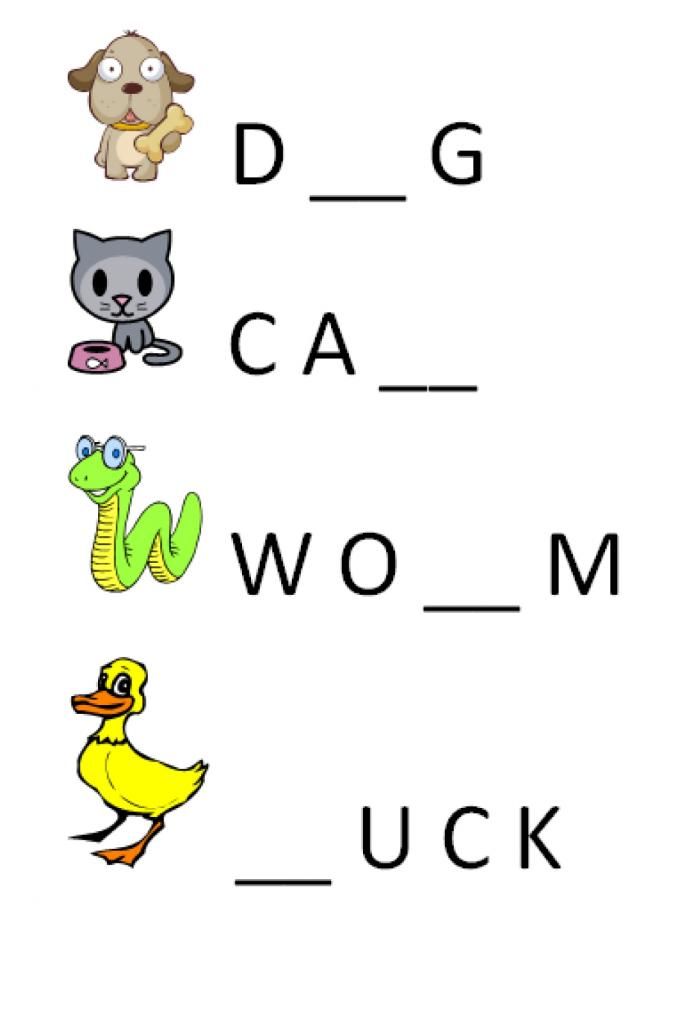 Missing letter worksheets are a cool way of exercising your English language skills. They are ideal for 1st-grade students as well as grades 4 and 5. Children can write the missing letters as a classroom or holiday activity.  The cute pictures on the worksheets would appeal to them for completing the pages.
Fill In the Missing Letters to Make Words
You have to find the missing letters to make the words indicated by the images on the worksheets of this section. There are also stories and paragraphs that require you to fill in the missing letters to make a readable passage. It would be fun for the youngsters and they can color the images once they are done with the filling in.
A To Z Missing Letters Worksheets
The worksheets belonging to this section allow little ones to test their knowledge on the twenty-six letters of the English alphabets. Some of them are tracing exercises too. Sound knowledge of the alphabet series is crucial for completing the free pages.
You would find that the worksheets use both upper and lowercase letters for enlightening young brains. It is also a means of acquainting them to new words and getting them to memorize the English alphabets. You can set a timer for them to make the learning process productive.