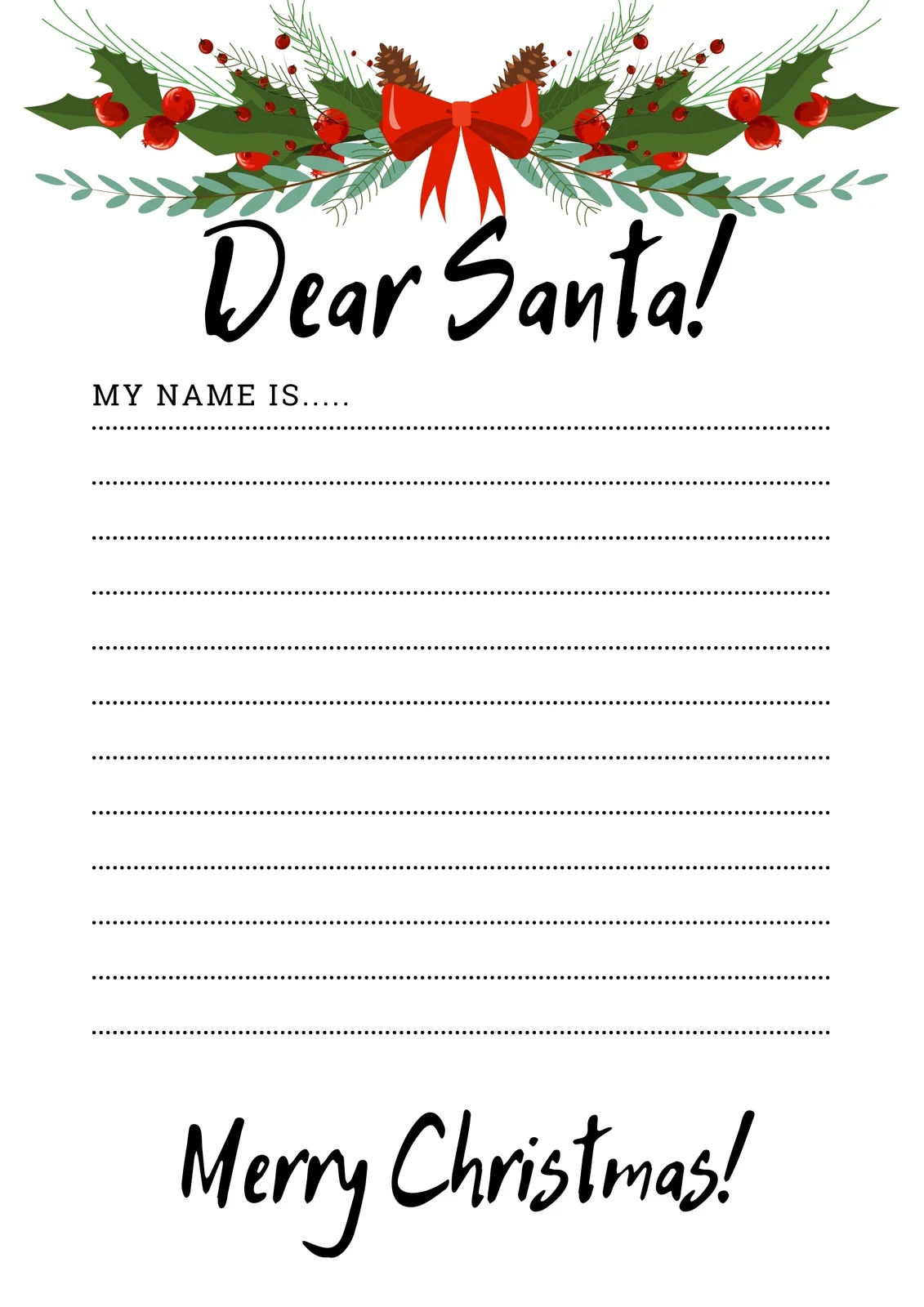 Written by Marjory TaylorMarjory Taylor| April 09, 2020 in Worksheet
Christmas is that time of the year that has the little ones in a tizzy in anticipation of the visit from Santa Claus. As they sit down to write a letter to him, you can make their job easier by giving them Santa letter templates.
Free Printable Santa Letter Templates
The lovely borders and innovative designs of the templates endear them to kids in little time. Watch them pore over the templates as they speak their heart out in their letters.
There are also printables for letters from Santa to kiddos. They would bring a smile to little faces. Just take the printouts and let the festivities begin with a beautiful letter to Santa.