Have you been to the beach recently and stocked up on a massive collection of seashells in all shapes and sizes? Well, here we have shared ideas to put the beauties to good use by doing adorable crafts with them. The seashell crafts can be used to make keepsakes, interior decoration items, accessories, keychains, mini animals, and gifts. The options are endless.
For this cute DIY, pick a shell and paint it green. Then the shell decorations, head, tail, and legs can be made using green paper.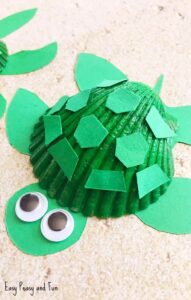 The colorful fish friends can be created by painting seashells in colors of your choice. Small shells are used for the fins of the seashell fish with plastic eyes.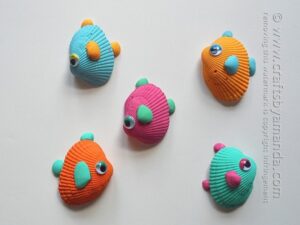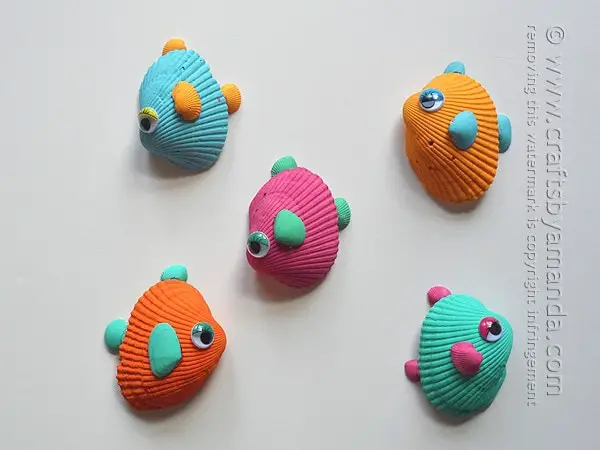 Crafting Seashells into A Coastal Wreath
This DIY seashell wreath is perfect for beach lovers. Just a few basic supplies are needed, and you can create this wreath in no time at all.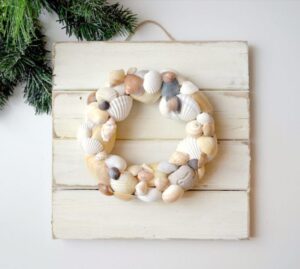 You will never want to take off this enchanting mermaid seashell crown. You can add glitter to add a touch of sparkle to the attractive hair accessory.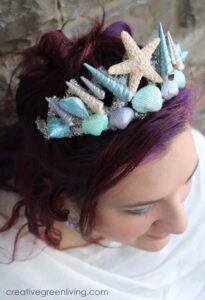 Let the little ones enjoy a piece of summer by having these cool keychains latched onto their backpacks. It can be a source of full-on afternoon fun.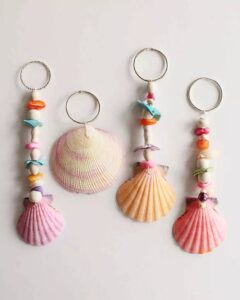 A beautiful sunset scene can be depicted on the versatile seashells by painting along their grains. You don't need to be an expert in painting for this DIY.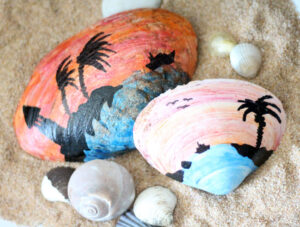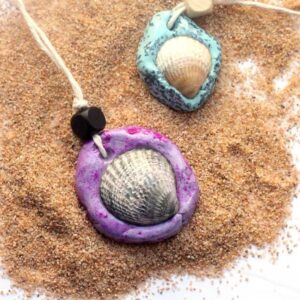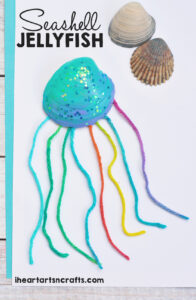 Tea Light Candle Craft with Seashells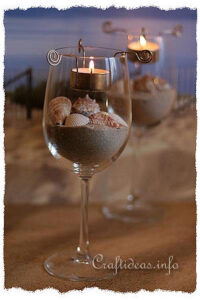 Beach in A Jar Craft with Sea Shells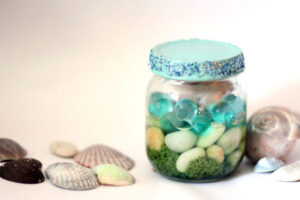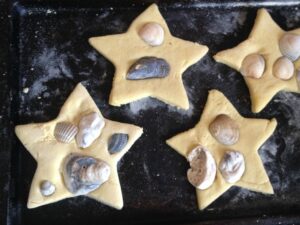 After going through the list, you might want to make one or even more of the above crafts. Some people like the natural beauty of the seashells in their crafts, while others like to paint them in colors of their choice.