Themed birthday parties are the rage these days, and one of the most classic themes to go with is one with dinosaurs! People of all ages seem to be in awe of these great prehistoric beasts, and they have been portrayed enough in entertainment and media, so pretty much everybody knows about them, especially kids. Keeping that in mind, here are some dinosaur themed birthday invitations you can send out to friends and family to give them a feel for what they can expect at the party.
Dinosaur Birthday Party Invitations
The following few invitations can be used in a broad sense, they are not about anything in particular! All you would need to do is choose the one you like, print and send out…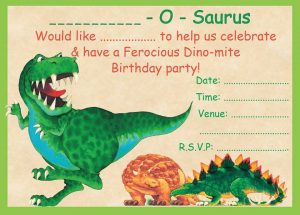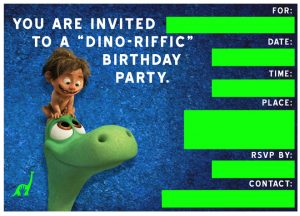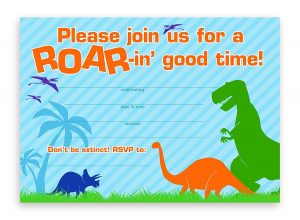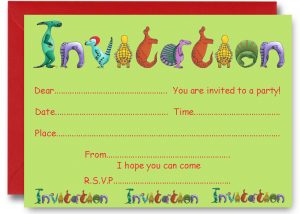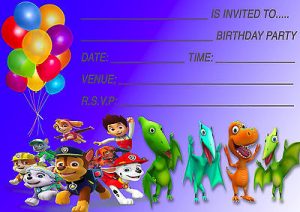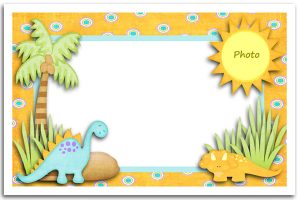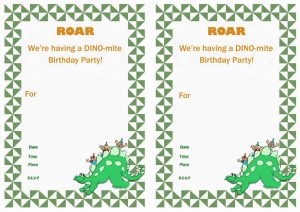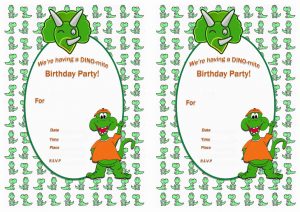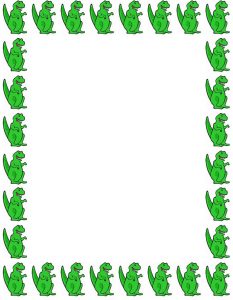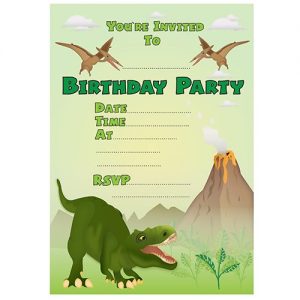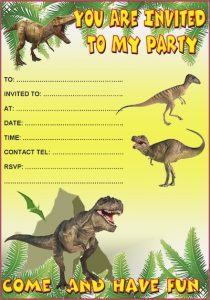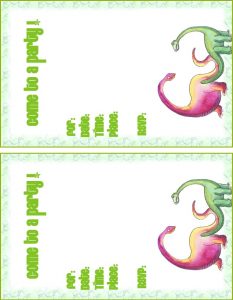 Printable Dinosaur Birthday Invitations for Age Groups
The next few invites are only for specific age groups, in particular, for that very special 1st, and no less special 3rd birthday parties!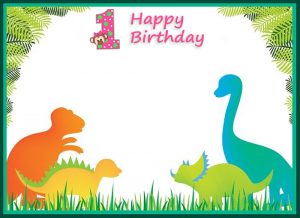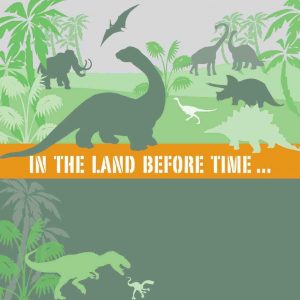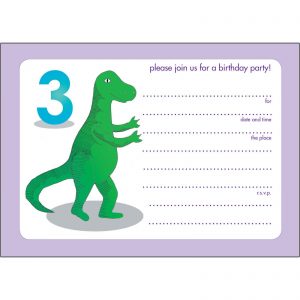 Dinosaur Birthday Invitation Ideas and Inspirations
Here are some ideas that you can use to make your own dinosaur themed birthday invitations! In fact, you can go one better, downloading these, and editing the names, dates, and address with the help of photo editing softwares like MS Paint and Adobe Photoshop.