You can make various styles of earrings with resin – hoops, studs, teardrops, pendant-style, and the list goes on. You can jazz them up with glitter, color, wood, and even flowers! When it comes to resin earrings, the options are really endless. While they look chic and trendy on you, they make excellent budget-friendly gifts for your friends.
These statement-style resin hoop earrings encapsulate pieces of pressed flowers and golden flakes. You can make them in any other shape as well.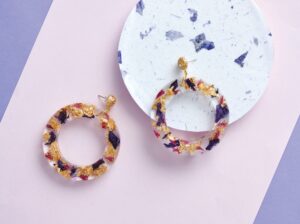 This DIY involves attaching resin pendants to earring hooks. Or you can drill a screw-type hook into a resin gemstone and fix it to an earring hook.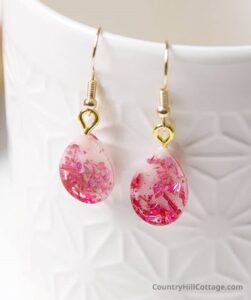 These pretty earrings can be made with sterling silver for less than $4 for a pair. You'll love them more as they let you join the trend of geometric jewelry.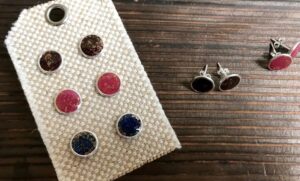 You can wear these attractive red glitter resin earrings for almost any occasion. It can be a great Valentine's Day gift.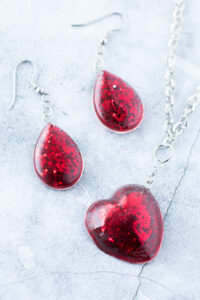 These resin earrings are made using molds. The above-linked guide lets you learn how to make an epoxy resin casting mold.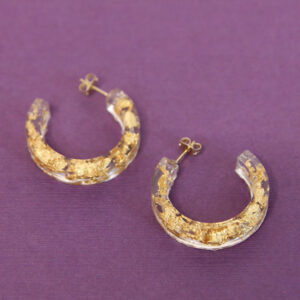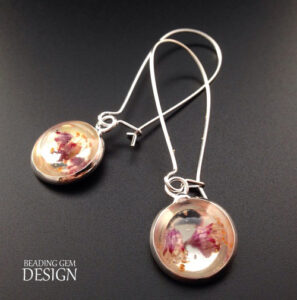 Instructions for Resin Hoop Earrings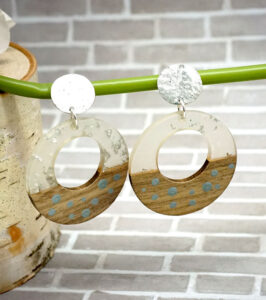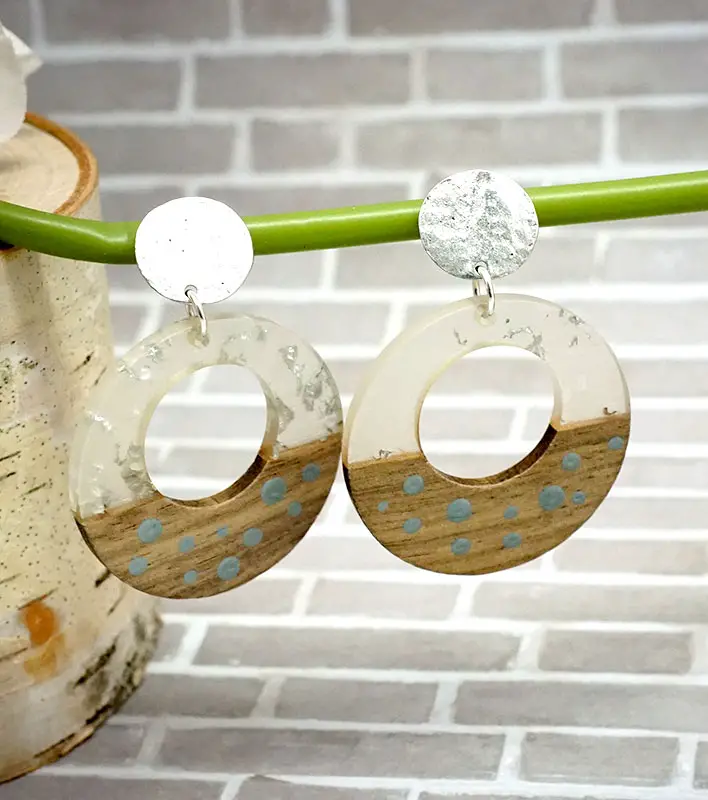 Making Christmas Resin Earrings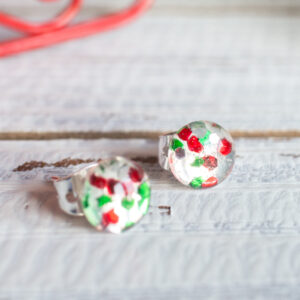 We are sure the ideas and tutorials above have left you spoilt for choice. Just pick an earring design that appeals to you most and get started with your tools. Once you are at home with the making process, you can try the other designs of earrings.