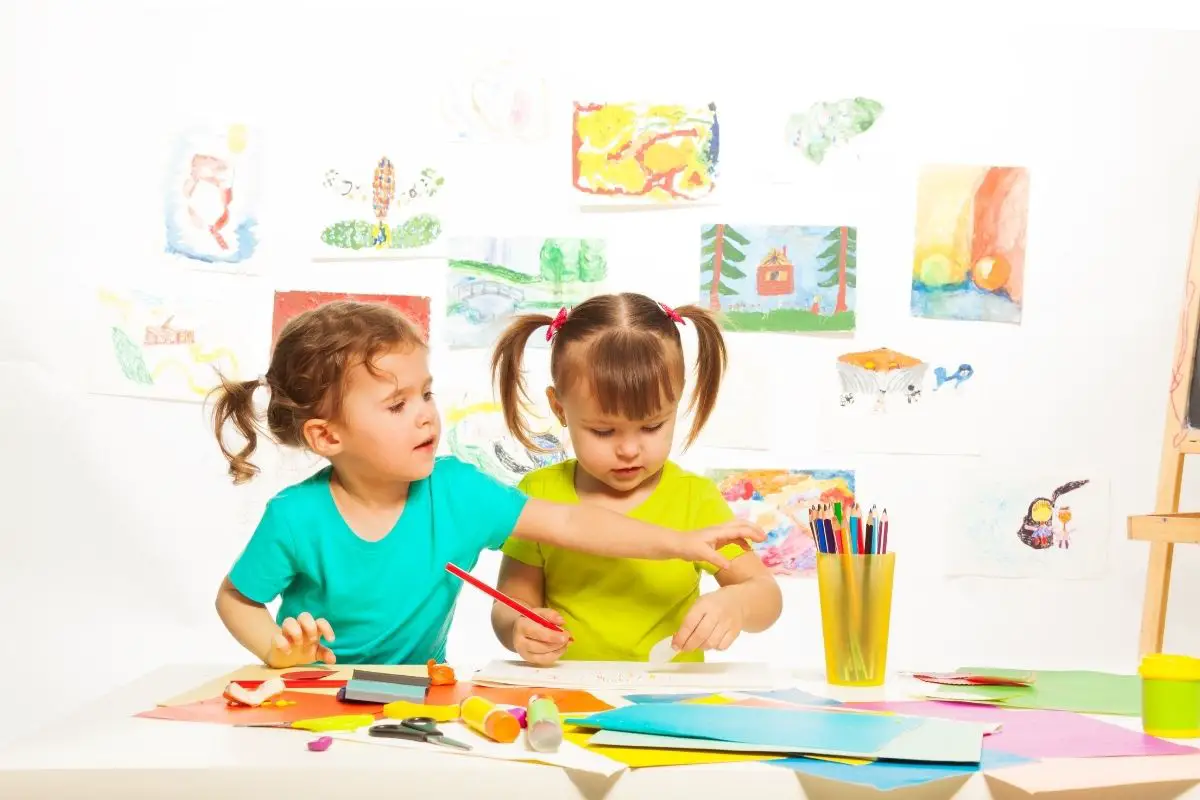 Written by Kitty CollectiveKitty Collective| May 26, 2022 in Worksheet
As parents, we're naturally always so proud of what our kids do, so when they produce lovely artwork to show us, of course our heart is going to swell up with pride!
Whether it's stick figure drawings or a lovely colored-in heart for Mother's Day, it's always amazing to see their blooming talents.
But, the dilemma every parent faces is what exactly to do with their artwork. You don't want to just shove it away in a corner somewhere; you want to be able to display it in your home with pride.
There are many different ways to display your kids' artwork in extremely creative ways that will be beautiful and so much fun to arrange, especially if you get your kid involved in setting up everything you need in order to display it.
Of course, you won't be able to display every piece of artwork they've ever done (otherwise it would probably take over your entire house!) but if you select their favorite pieces and then switch them around whenever they create new artwork they love, it can work very well and actually fit into your decor extremely nicely.
If you're unsure of how exactly to set out your kids' artwork so it can be shown off in your home, read our guide on the best ways to display your kids' wonderful pieces of art!
Put It In A Frame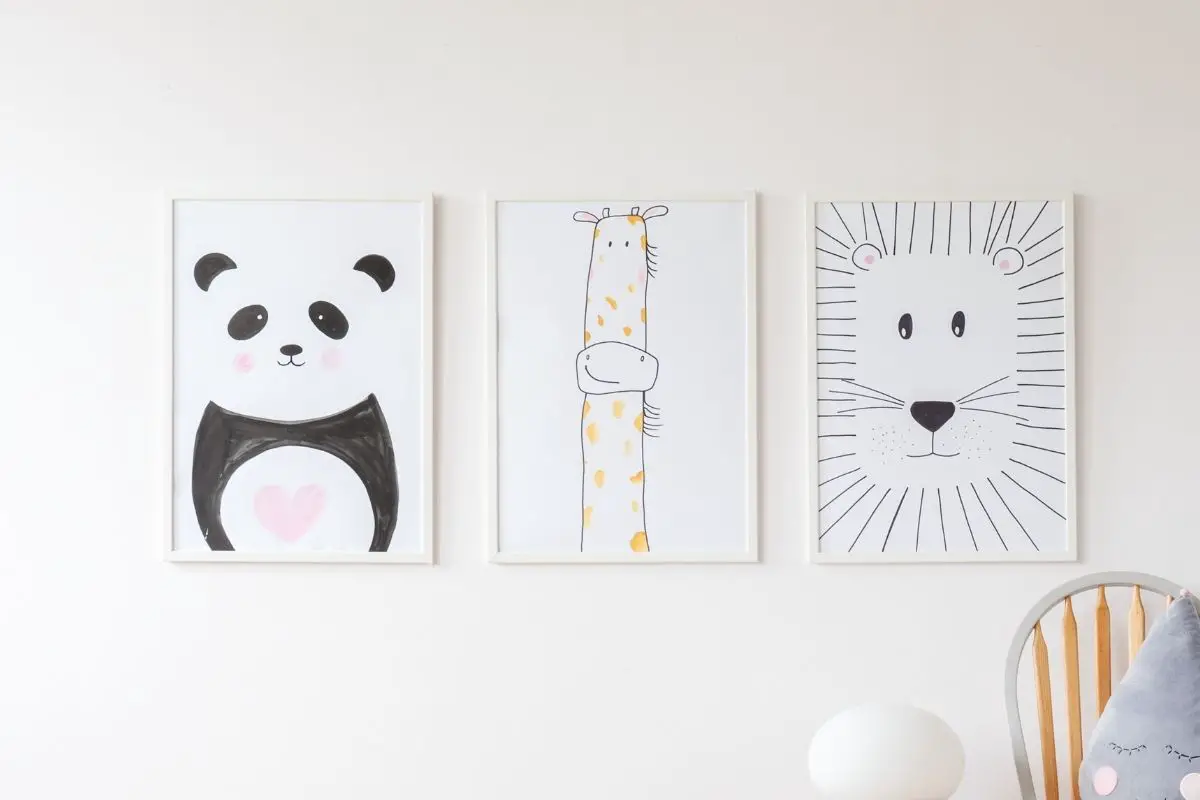 Probably the most obvious method of displaying your kids' artwork is to frame it as you would with any other picture.
Putting it in a frame makes it stand out and seem important, so anyone who walks into your home will automatically look at it and start asking questions about it, which will make you super proud and give your kid a major confidence boost!
Plus, you can buy a frame for a very cheap price, so this is a wonderful but inexpensive way to show off your kids' talents.
Put It On A Board
If you have a wall with a large, clear space on it, you can buy a board – anything from a bulletin board to a peg board – to fill the void and then display your kids' artwork on it, so it's there in all its glory for everyone to see!
The great thing with a board is that you can buy any one you want, so you can also make sure it's the right style and color to fit in with the rest of your decor.
Use A Yardstick And Clothespins
This option is extremely affordable and involves you buying a yardstick – or just using one you might already have – and a bag of clothespins.
Then all you have to do is put the yardstick on the wall using something like command strips or velcro, and attach the clothespins to the yardstick using something such as tacky glue. Finally, you just need to hang the artwork from it using the clothespins!
This type of display creates an elegant look for your home and is great in either your kids' bedrooms or even the living room.
Buy A Curtain Wire Or Hook
If you want something similar to the yardstick and clothespins option, but you want it to look more professionally done, you can buy a curtain wire or hook to mount to the wall and then attach the artwork to it.
Although this method sounds as though it might be more expensive than other options, it actually isn't because you can easily get a curtain wire or hook from somewhere like IKEA for under $10 – and it comes ready with all the pieces you need to attach it to the wall!
Again, this is something that would go perfectly in your kids' bedrooms or your living room, so you can hang their artwork pride of place.
Turn It Into Something For The House
When we say turn it into something for the house, we mean you can take photos of your kids' artwork and head onto a site where you can upload the photos onto it to then personalize something like a mug, cushion or even make a photo book from it.
This will work so well in your home, as it will blend in instantly and could quite literally become part of your furniture.
Something like this would also be a great gift idea for your kids or their grandparents!
Tape It To The Wall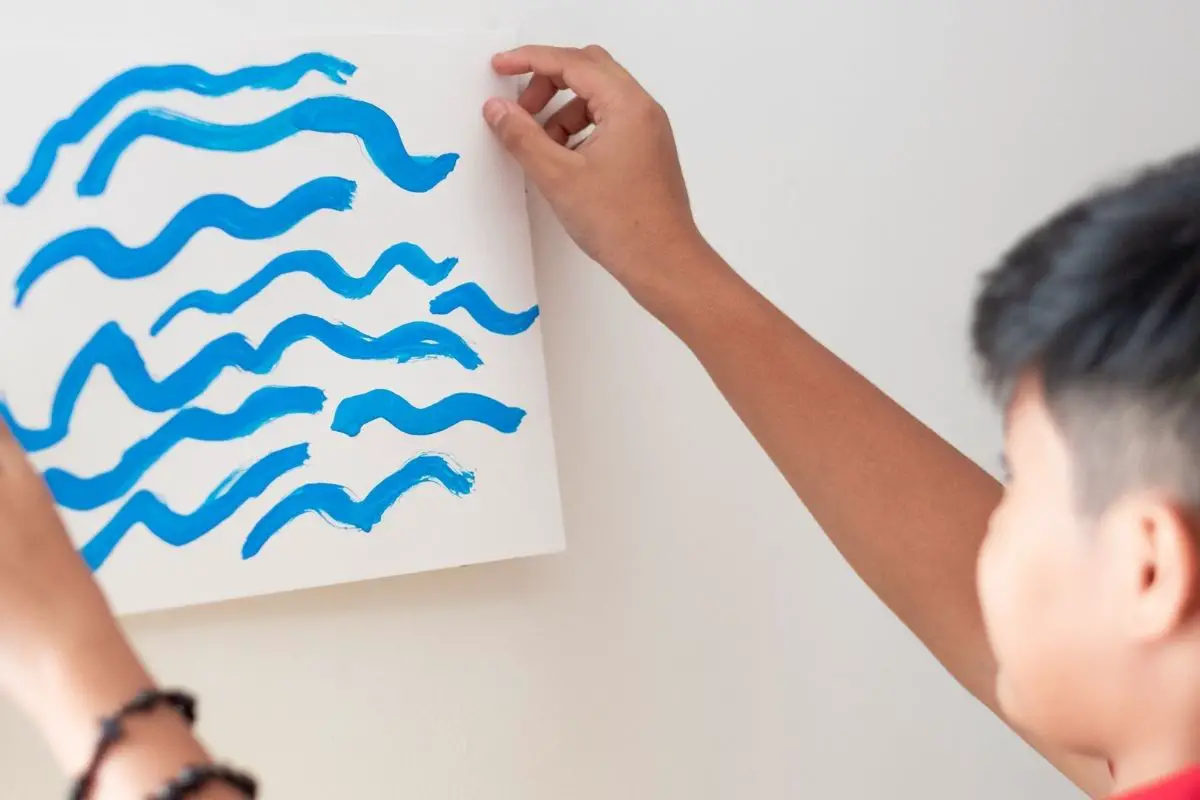 Taping your kids' artwork to the wall is an extremely simple and minimalistic way of displaying their pieces but it certainly works very well.
This method is best displayed on the walls of your kids' bedrooms, which they'll love because they can see their work all the time when they're in their room and it might inspire them to be even more creative.
It's completely fine if it makes their room look like a kindergarten classroom because that is exactly the intended effect.
The reason it's best in their rooms, though, is because it might be a bit too informal to do this in your living room or kitchen – unless you don't mind the look of it, of course, in which case go ahead!
Hang It On A Wall Shelf
For this method of display, you'll need to invest in a ledge or floating wall shelf, which you then have to mount onto the wall. You can put artwork such as painted canvases, 3-D art and framed art pieces on it.
It's a very practical and formal looking way of showcasing all of your kids' best artwork and you can easily change out the artwork for newer pieces whenever you or your kids want to!
Final Thoughts
It makes us extremely proud as parents when our little ones come to us with wonderful pictures they've drawn or created. So, naturally, we then want to showcase it in our homes to show our pride and love for them.
Hopefully this article has given you some great ideas for how to display your kids' artwork in your home!