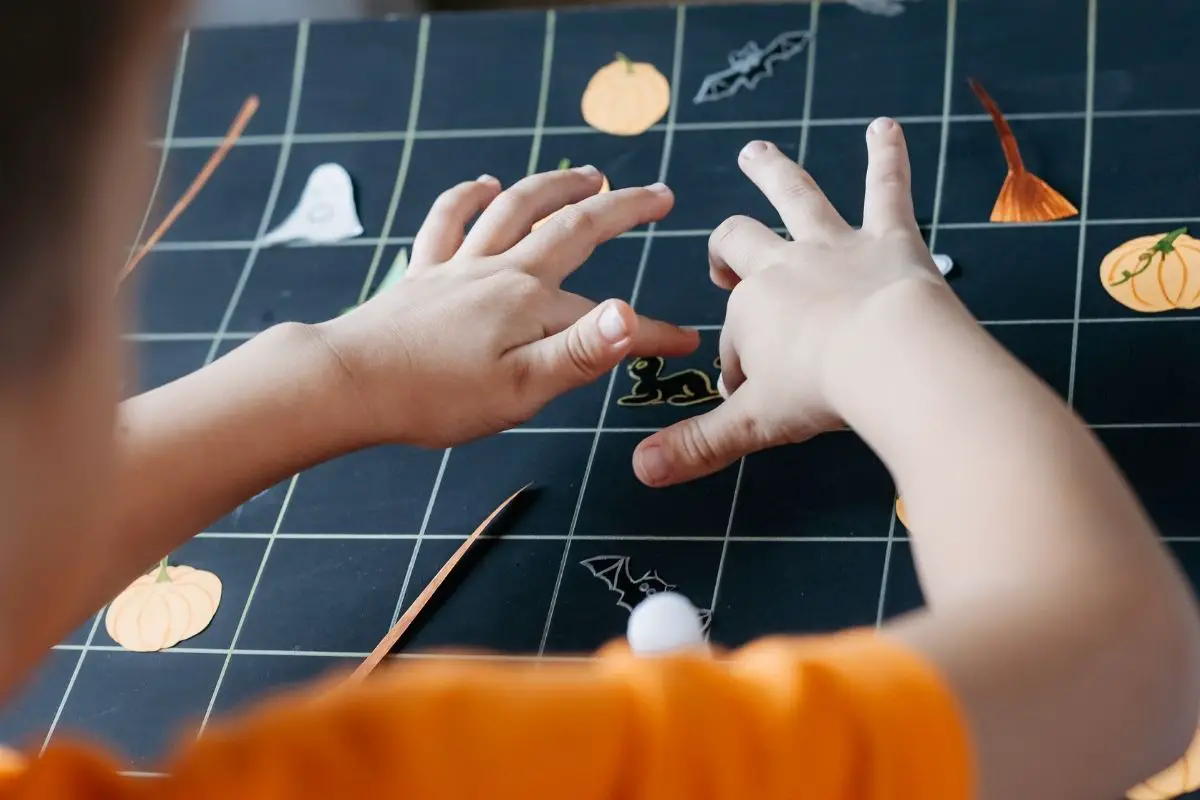 Written by Kitty Baby LoveKitty Baby Love| May 26, 2022 in Printables
Whether you are a parent or a teacher, it's important to find activities to do that encourage your kids to exercise their creativity and motor skills.
This is especially important during preschool and elementary school, when these skills are being learned and refined.
One of the best creative activities you can do with kids is making a board game. This is a project that involves arts and crafts as well as various key thinking skills, so it is both physically and mentally engaging.
Playing the board game after making it will also be beneficial for kids because playing a game involves following rules as a group while having fun, instilling the concepts of teamwork, following instructions, and including others in activities.
Read on to find out how to make a board game with and for kids!
You Will Need
Before you can start making the board game, you will need to make sure you have all the materials you need! Lay the following out on the table in front of you:
A2 sheet of paper
Colored card
Marker pens
Pencil
Glue
Tape
Scissors
Ruler
Playing pieces
Die
Instructions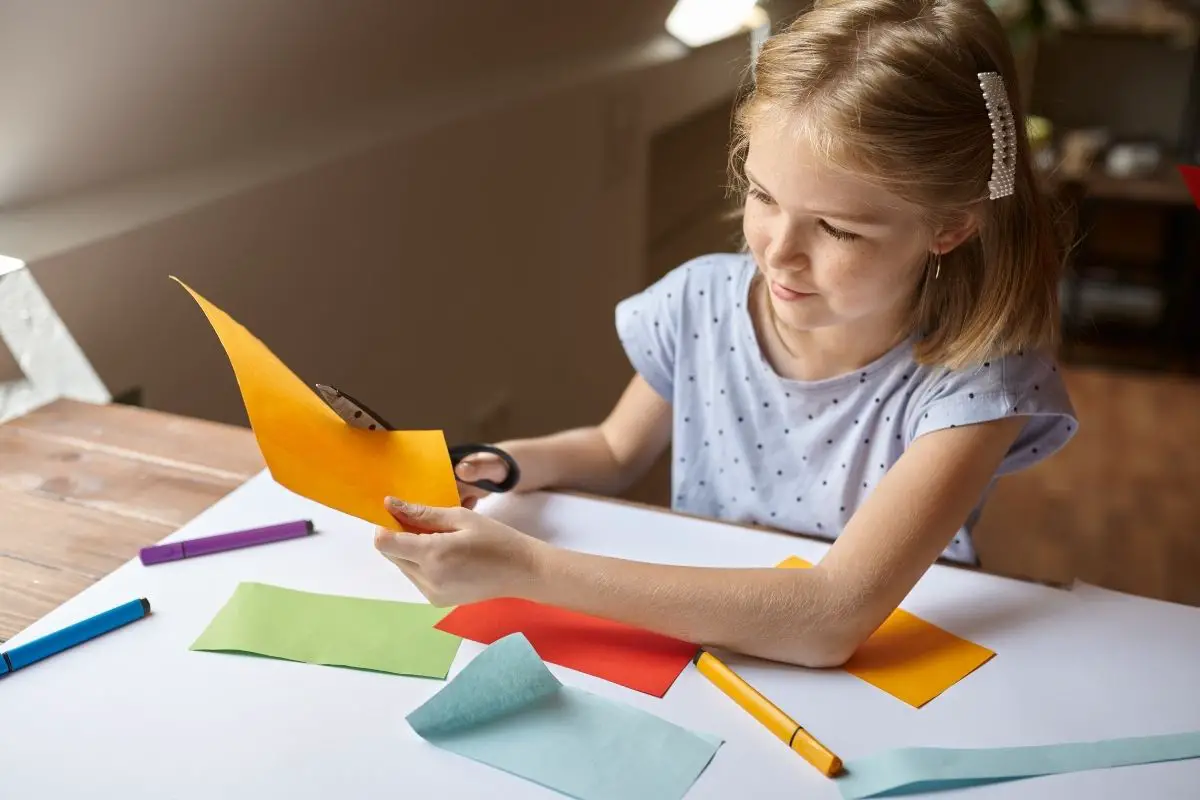 Now that you have everything you need, you can start putting your board game together! Here's how to do it:
1. Lay The Paper In The Middle Of The Table
This will act as the board for your board game, so make sure that the paper you have chosen is thick enough to withstand the glue being applied to it.
2. Cut The Cardboard Into Even Squares
These should be approximately 4 inches by 4 inches in size and should be in a few different colors. You'll need to cut out enough to act as the path for your board game as well as a stack of playing cards.
It will be easier to do this if you use a pencil and ruler to draw the squares first because this will ensure that they are all of a regular size.
The kids can get involved in cutting out the squares as long as they are of an appropriate age and you have child-safe scissors.
However, you should never leave kids unsupervised while handling scissors, so make sure that you are present at all times if you're allowing the kids to help with cutting out.
3. Make A Path With The Cardboard Squares
Get creative with the space on your piece of paper. You can make the path any shape you like as long as it fits within the sheet of paper.
Once you have decided on what the path of the board game will look like, it's time to glue the squares in place.
Again, this is something that kids can help with as long as you use a child-safe type of glue and supervise the activity from start to finish.
4. Fill In The Playing Cards
Think of activities and challenges that you can write on the playing cards. These activities should challenge both mental faculties and motor skills.
For example, one card could read 'recite the 3 times table' while another might read 'rub your tummy while patting your head'.
5. Fill  In Some Of The Board Squares
Don't write something on every single square, but add some directions to a few of the squares to make things more interesting. These directions could include 'miss a turn', 'go back a space', or 'move forward 2 spaces'.
6. Create Your Own Rules
Decide on the remaining rules of the game as a group. For example, will you roll the die to determine who will play first, or will you start with the youngest player?
Will there be a penalty (such as moving back a square) for players who can't complete an instruction on one of the playing cards? Make sure to ask everyone for their opinion and try to ensure that everyone is included.
7. Start Playing
You will have decided at this point which player will go first, so have them roll the die and move the appropriate number of spaces.
The player should then pick up a card from the deck and try to complete the challenge. Then the next player will take their turn, and so on, until a player reaches the end of the path. The first player to get to the end of the path wins the game.
Extra Tips
If you don't have all the supplies you need to make a board game, you can get most of the materials and tools at your local craft or office supplies store. You can also substitute certain materials for others or make do without if necessary. For example, you could draw the squares directly onto the board instead of using pieces of card.
You don't have to use actual board game playing pieces for your game. While you could easily repurpose real playing pieces from a board game you already have, you can use almost anything, from coins to animal figurines.
It can be difficult for kids to choose from a very wide range of possibilities because it can feel a little overwhelming. If the kids don't know where to start with choosing challenges for the playing cards, for example, it's a good idea to pick a theme to follow. You could make all the challenges math-related or word-related, for example.
When you have finished playing the board game, find a safe place to store it so that you can play it again. You can buy large-size project bags from office supply stores or roll up the paper into a tube.
Final Thoughts
Creating and making a board game for kids is a lot of fun and helps to teach many important skills that can be carried through life.
However, please remember that it is important to supervise children at all times when they are using craft tools such as scissors and glue, even if these are child-friendly products.