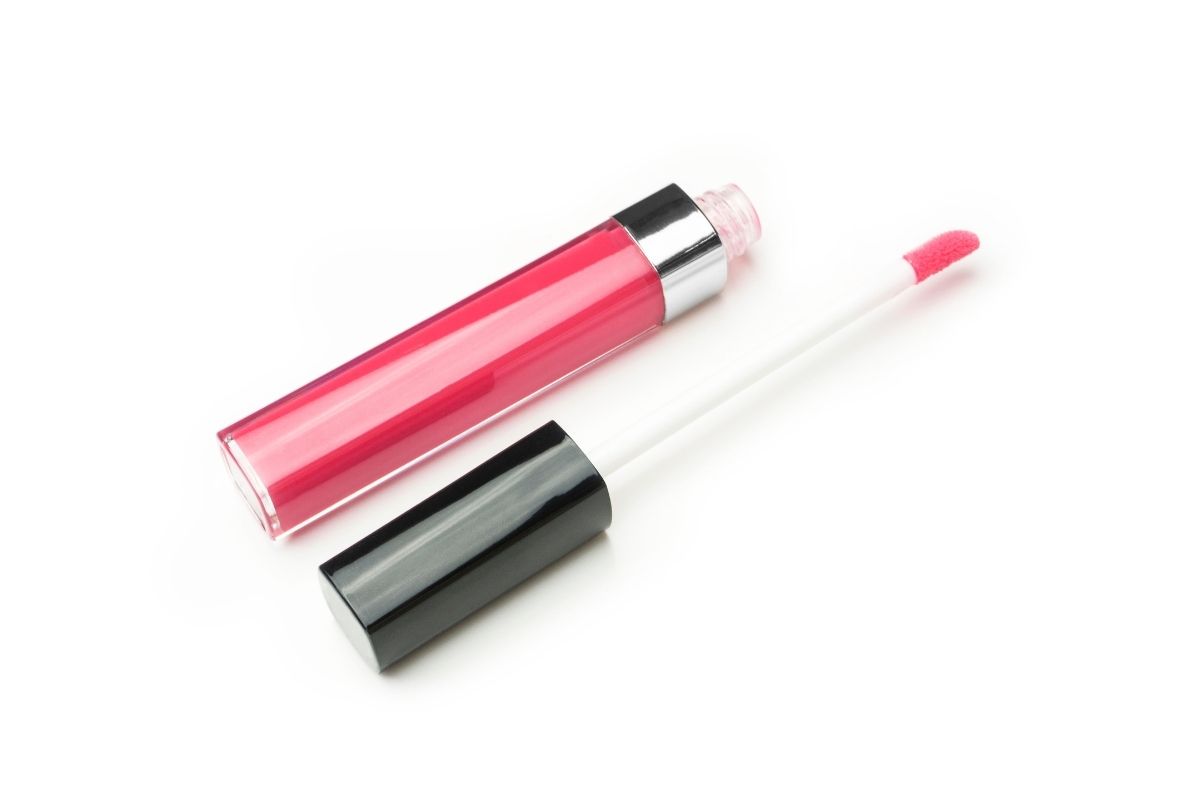 Written by Kitty CollectiveKitty Collective| March 21, 2022 in Worksheet
Have you ever wanted to make your own lip gloss? Well, now is the time! Gone are the days of spending a fortune on expensive lip glosses that don't last long and leave your lips feeling dry and chapped. Making lipgloss is not only super creative and fun, but it's less expensive and really works!
Making lip gloss gives you an excuse to play around with all kinds of colors and flavors. You can even experiment with different techniques for creating a variety of finishes. All you need are some basic supplies and a few simple steps.
In this article, we are going to show you how to make a simple and inexpensive lip gloss that will last all day long. It's easy to do, and it doesn't require any fancy equipment or ingredients. This is lip gloss that you can make at home! So, let's get into it!
DIY Lip Gloss – What You Will Need
Grapeseed Oil Or Olive Oil: You will need 4 tablespoons of either one of these oils for this recipe!
Coconut Oil: Ensure that the coconut oil you are going to use is both organic and extra virgin unrefined! This is the best type of oil for both your skin and your lips, and will keep them extra soft!
Cocoa Butter Or Shea Butter: Again, make sure that the one you use is unrefined! This ingredient is key to making your lips as soft as possible. A bonus is that if you use cocoa butter, your lipgloss will have a chocolaty taste.
Beeswax (Cosmetic Grade): You will need 1 to 2 tablespoons of beeswax, depending on the consistency that you want your lipgloss. The more you use, the harder your gloss will be.
Vitamin E Pills: This will supply nutrients to your lips so that they are healthier and less dried out. Ensure it is D-alpha-tocopherol vitamin E, rather than the synthetic version.
Flavorings Of Your Choice: We suggest using natural flavorings such as vanilla extract, peppermint extract, almond extract, etc.
Mixing Bowl (Heatproof)
Second Bowl for Stove
Jar for storing your gloss.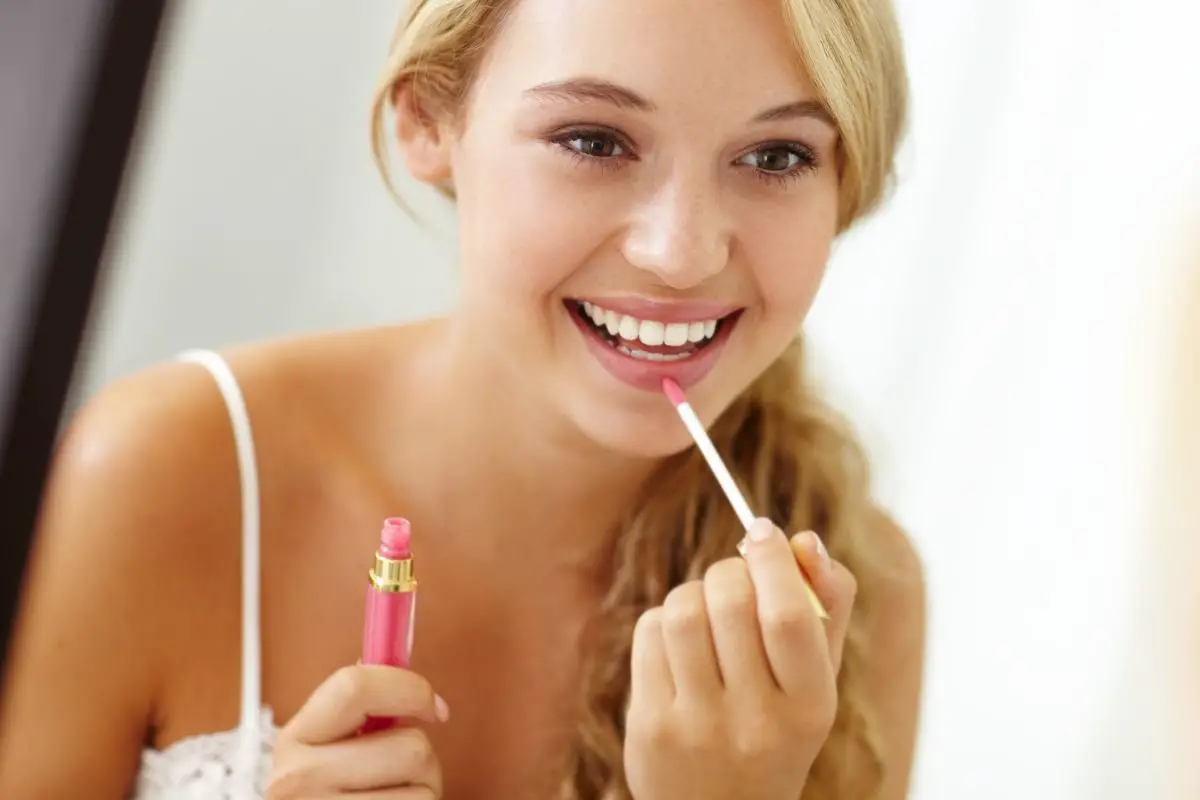 Method
Step 1
The first thing that you are going to want to do, once you have found all of your ingredients and equipment, is to measure out 4 tablespoons of grapeseed/olive oil and put it in your mixing bowl. Then add the cocoa or shea butter and beeswax to the mix.
You want to make sure that the bowl you are mixing in is glass or heatproof.
Step 2
Fill a pot with at least 2 inches of water, and set it on the stove. Place your glass bowl inside it. This is going to become a double boiler that will melt your ingredients through the heat of the water.
If you don't have a double boiler, then place a metal bowl over a saucepan filled with boiling water.
Step 3
Turn the heat up to medium, let the water warm, and melt the mixture completely. Once your mixture has melted, stir well until everything is mixed together thoroughly. It will take roughly 10 to 15 minutes for your products to melt.
Step 4
Take your pills of vitamin E and cut the ends off so that you can pour the insides of the capsule into your mixture. Be sure that you don't drop the capsule inside.
Vitamin E is excellent for your lips because it has antioxidants that help fight against free radicals. These free radicals cause damage to cells and create wrinkles.
Step 5
Now that your vitamins are dissolved, you can start adding any flavorings/scents that you would like to your lipgloss. Natural flavorings are better than artificial ones, but there are no hard rules about what flavors you should use.
Just try something different each time. I personally love mint flavoring, but some people prefer cinnamon or even strawberry.
Experiment and see which flavors you enjoy most. Some other flavor ideas you can add are lavender essential oil or peppermint extract. Remember, if you used cocoa butter, your lipgloss will have a hint of chocolate to it anyway. Additionally, the beeswax will help the gloss to smell like honey.
Step 6
If you want to add color to your gloss, then you are going to need to add Mica powder. This is a natural mineral that gives your gloss shine and sparkle. However, you are not limited to just using mica powder.
You could also use glitter, shimmer, or any other type of pigment that you would like. If you choose to miss this step, your gloss will be a light beige color – the perfect recipe for a simple homemade lip balm.
Step 7
When you have added as much scent, color, and flavoring as you'd like, then it's time to transfer your product from the mixing bowl to your jar. Pour the contents of the mixing bowl into your jar. Put the lid back on tightly and shake well.
You must transfer your product while it is still warm and melted. Let the gloss cool and set before you use it.
This is a super easy and natural recipe for you to try out! You can make all sorts of different flavored lip glosses, as well as create any shade of gloss you like!
The possibilities are endless! And the best part is how soft your lips are going to be after you use them! Say goodbye to dry lips and hello to beautiful soft lips.
Conclusion
Making your own lip gloss isn't difficult at all. All you need is a few basic supplies and a bit of patience. While it may seem intimidating at first, once you get started, it won't feel too bad at all.
Plus, you'll save money by making your own lip gloss instead of buying one in the store. So give it a go! Who knows? Maybe you'll find yourself addicted to making your own lip-glosses.