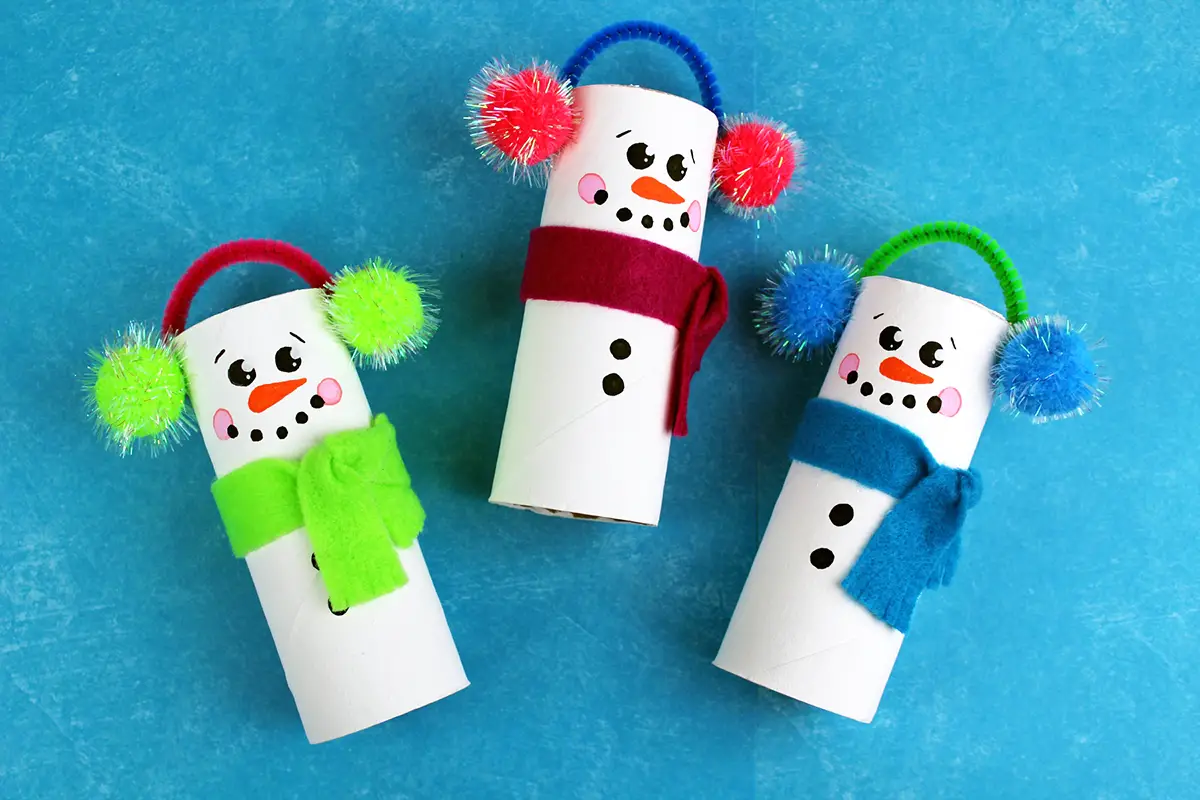 Written by kittybabylovekittybabylove| April 22, 2023 in Worksheet
Toilet paper rolls are a versatile craft supply. Children love to indulge in crafts involving toiled paper tubes as they are really easy to make. Just a little bit of decoration, like gluing items or drawing facial features, is all that is needed. Some DIYs may require a fair amount of cutting too. Anyways, the projects are a whole lot of fun to do and look gorgeous as holiday decorations.
Tutorial for Toilet Paper Roll Christmas Crafts
Toilet paper rolls can be used to create a snowman, Santa, reindeer, and elf – the icons of Christmas. You can make them into ornaments by gluing some ribbon to the back for hanging.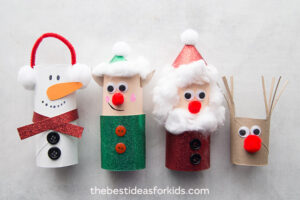 Christmas Craft with Toilet Paper Rolls
Recycle toilet paper rolls to create this beautiful Christmas tree. Q-tips have been used to give it a spotted look.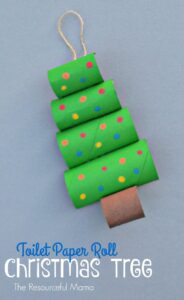 Reindeer Christmas Craft from Toilet Paper Rolls
Googly eyes look cute as the eyes of this DIY reindeer. Pipe cleaners form its antlers and pom poms its nose.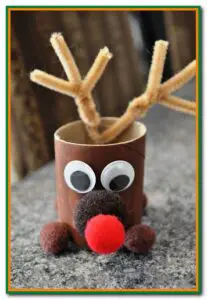 Christmas Toilet Paper Roll Craft
These magical toilet paper roll snowmen look all geared up for the winter with ear muffs and colored scarves.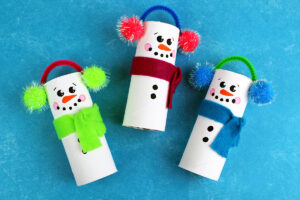 Toilet Paper Roll Craft for Christmas
These gingerbread men look so much fun with buttons and broad smiles on their faces. The dashed lines on their margins have been made with white marker pens.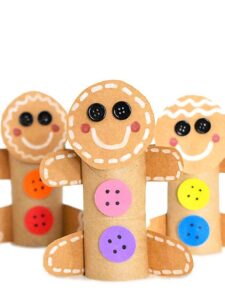 Christmas Santa Craft with Toilet Paper Rolls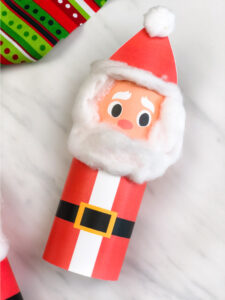 Christmas Elf Craft with Toilet Paper Rolls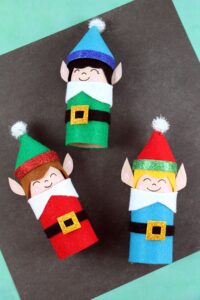 Toilet Paper Roll Christmas Characters Craft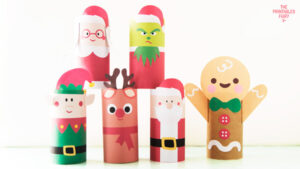 Easy Toilet Paper Roll Crafts for Christmas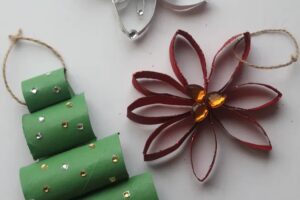 Toilet Paper Roll Angel Christmas Craft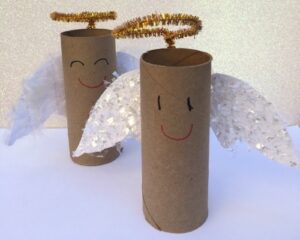 You will find that most of the toilet paper roll Christmas crafts involve various X-mas characters like snowmen, gingerbread men, elves, Santa, reindeer, angels, and the like. But you can also make other things symbolizing the holiday, like Christmas trees as well.