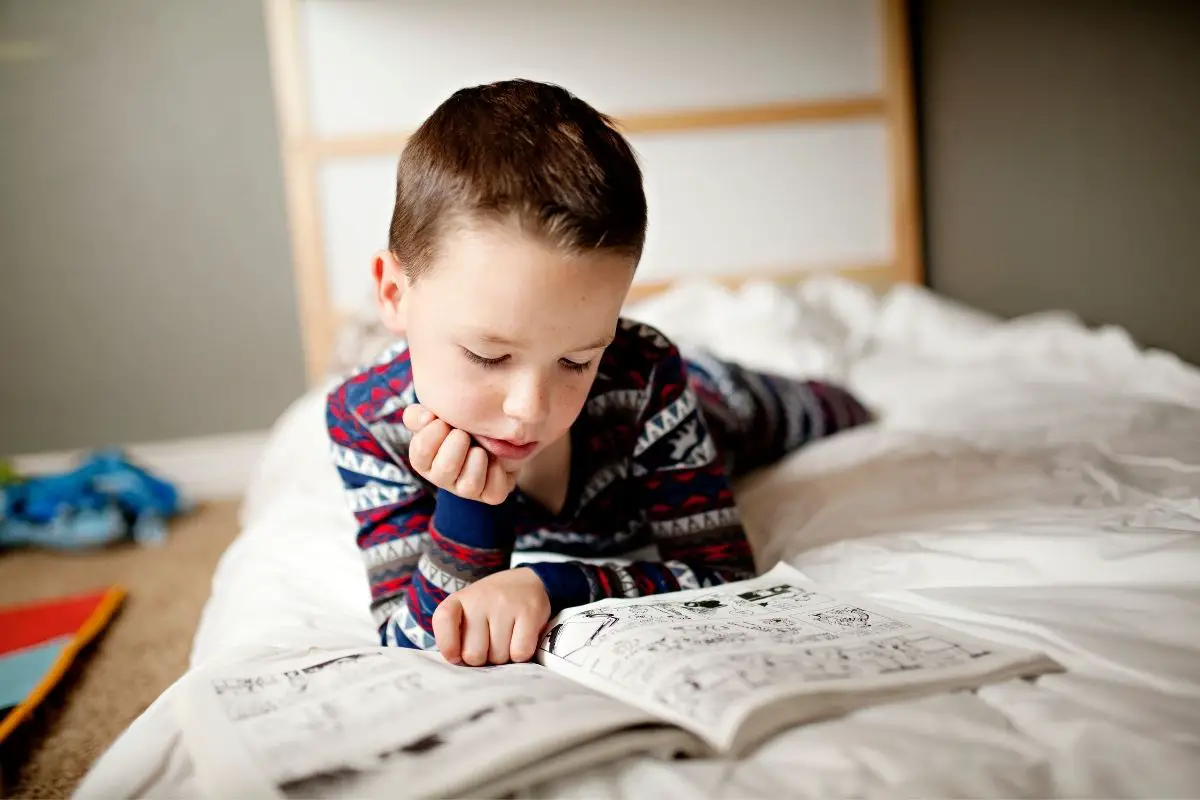 Written by Kitty Baby LoveKitty Baby Love| May 26, 2022 in Printables
Are you, as a parent, looking for new ways to create fun for your kids that can be extremely engaging for them, whilst also broadening their minds and skills?
Well, we have the perfect solution for you – why not try making your own comic book with them!
Comic books are entertaining for everyone, kids and adults alike, because they're set out in a way that makes them visually engaging and easy to read, but at the same time you often have to read between the lines to interpret them.
This means that making your own comic book with your kids will be a super fun activity, but will also allow your kids to generate creative skills because it requires them to come up with an entire story of their own which they then have to convey in a way that people will understand.
It's a wonderful activity to work on together, as you can let your kids take the lead whilst also helping them along with ideas if they get stuck at any point.
So, if this sounds like something you want to try with them, read this guide on how to make a comic book for your kids!
It follows a fairly simple process, so below we've come up with seven main steps that you have to follow in order to create one.
Step 1: Choose Your Characters
One of the most important and basic parts of creating any story is to establish your character or characters.
This is because the story will then revolve around them, meaning you need to decide on them before you can come up with anything else for the comic book.
When creating your character/s it will help to ask yourself questions like 'what is their name?', 'what are they like?', 'what do they do?' and 'where do they live?'.
This helps to set up background information for them, which will in turn help you with your plot.
Step 2: Write Down Ideas For The Plot
The other extremely important thing to do when making up any story is to come up with a plot because a story without a plot isn't really a story at all!
This is the part that will really start to allow your kids to use their imagination and creativity, as they could come up with infinite possibilities for what the plot could be.
A good plan to follow when attempting to create a plot is to give your character/s a hope or goal, come up with an obstacle that stops them from reaching it, and then finally have them overcome it to get what they want.
It also helps to write down a few ideas first and then go with the best one. And, remember, a plot always needs a beginning, middle and end!
Step 3: Set Out Your Panels
The most simple sequence for comic books, and perhaps the best starting point for you and your kids if this is your first creation, is to have three square panels in a strip.
Some of your kids' favorite comics will probably be set out like this as well, such as Garfield or Peanuts, so they might already be familiar with this format, which will help!
To create the panels, make sure to use a pencil and a ruler and draw them onto a blank piece of paper.
Try to ensure that each panel is the same size, and it might be a good idea to make them twice as big as you need them to be so you can be absolutely sure you won't run out of space once you start drawing in them.
Step 4: Imagine What Your Drawings And Speech Will Be Like
Now that you've got your characters and your plot sorted out, it's time to start thinking about exactly what your comic book is going to look like.
This means you need to start thinking of how you're going to draw out your character/s and where they're going to be placed in the panel, plus what you're going to put in the background.
And then, after that, you have to think about the speech and what you want your character/s to be saying in each panel. It helps to write this down on a separate piece of paper or notebook as you come up with it so that you don't forget!
Step 5: Start Drawing Using Basic Shapes
In this step, it's finally time to get down to drawing in your comic book! This is probably one of the most difficult parts as not everyone is skilled at drawing and you need to keep it within the panel.
For this reason, we suggest using basic shapes to draw your character, or even using stick figures.
It might be a good idea to practise the drawings first on a different piece of paper because, even though you'll be using pencil, it saves you having to potentially erase the drawings too many times on the actual comic book, as it could interfere with the panel lines.
Step 6: Add The Speech
Once you've completed the drawings, your final step is to add your speech into the panels.
To do this, write your words out as neatly as possible, being careful to make sure they're small enough to fit in whatever space is leftover in the panel.
You'll also have to leave a bit of space around where you've written out the speech so that you can then draw a nice, tidy speech bubble around them.
And remember to also add in any sound effects you want to include, such as starbursts!
Final Thoughts
Making a comic book with your kids is a brilliant activity to do with them and, not only will it allow you to have loads of fun together, it will also engage their minds and add to their skillset.
So, we hope this step-by-step guide has given you a better idea on how to go about making a comic book for your kids!