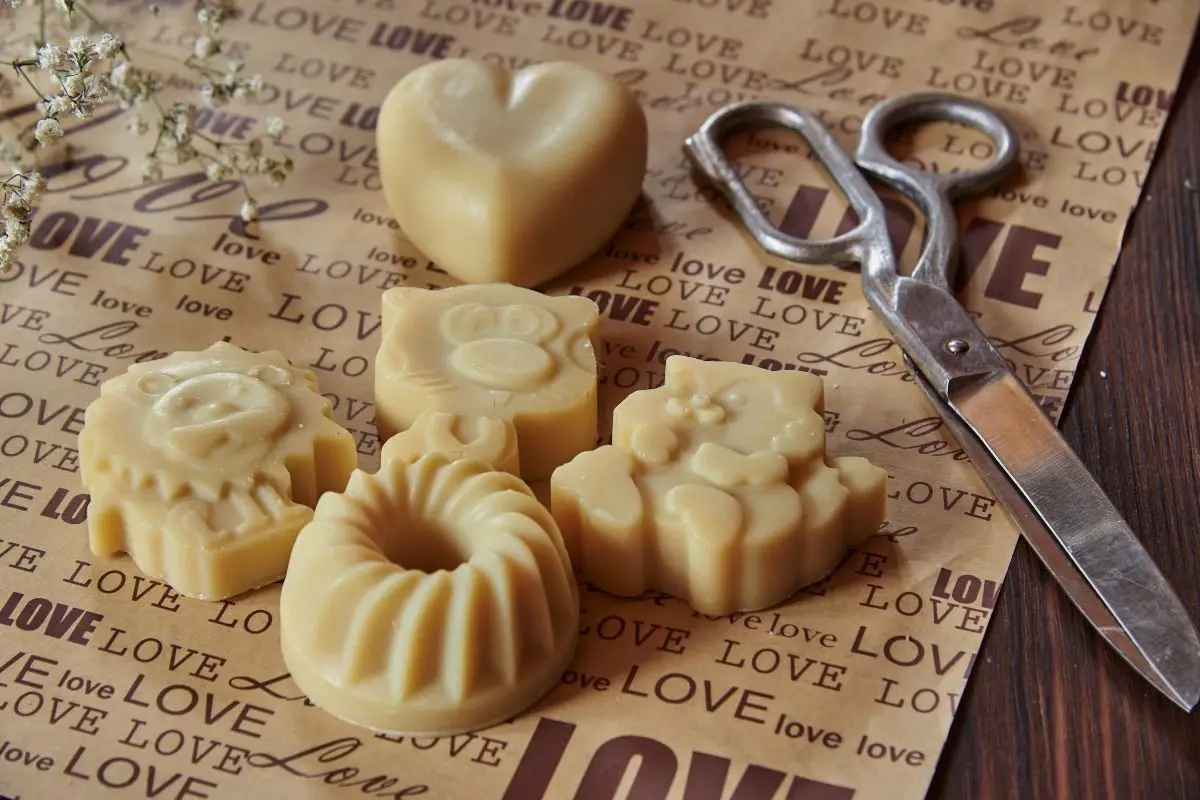 Written by Kitty CollectiveKitty Collective| May 26, 2022 in Worksheet
Personal hygiene is incredibly important for our health and those around us. One of the best ways to keep germs at bay is by washing our hands thoroughly and regularly.
Best of all, handwashing is super easy and can be done quickly. But, don't rush it. Make sure you reach all areas of your hands, fingers, and thumbs to ensure germs and bacteria are washed away.
While we can find soap in most grocery and home stores today, you can also make it. And, it's very cheap to do so! All you need is a few supplies, a little time, and be in the mood to have some fun.
One of the best things about making your own soap is that you can create different colors and choose your favorite smells. From strawberries to apples, your soap can smell of pretty much anything you want it to!
Oh, and it's something kids can have fun making too!
So, why not try making your own soap with our kids today? We have made a guide on how to do so below. Once your soap is made, your kids can use it themselves or give to friends and family as gifts.
Let's get started!
What You'll Need
Before we jump into making our very own soap, we need to gather some supplies.
Here's what we'll need:
How To Make Soap – Steps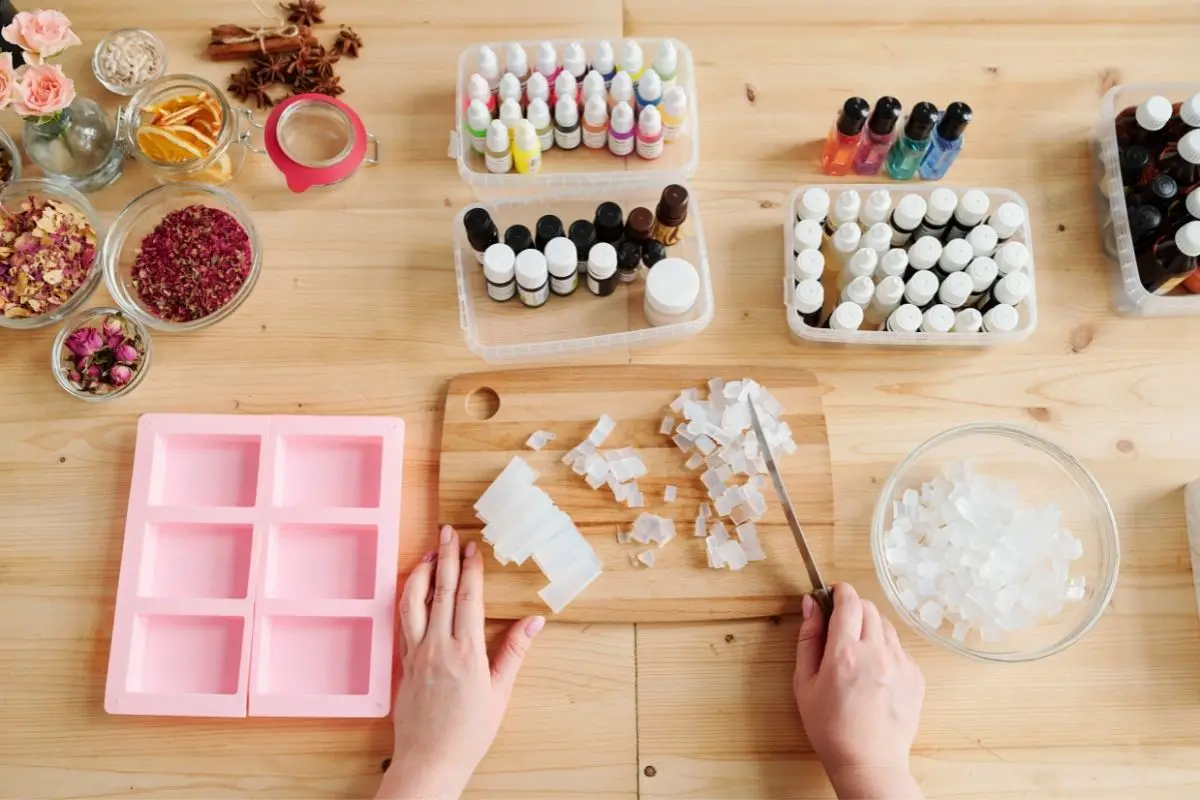 Now it's time for the fun part! Here's how to make brightly colored soap for kids!
Take your plastic molds or cups and spray a little cooking spray into each tray. All the areas need to be covered by the spray/oil. But, if you find there is excess spray, you can wipe it away using a paper towel. The same applies to petroleum jelly if you use this.
Ask your child to place a few soap bars or cubes into a measuring cup. Place this in the microwave and set it to a high setting for around 30 seconds. This is an exciting moment as the soap is transforming. Ask your little one what they think will happen to the soap, so they can use their imagination. This could be their first lesson in science!
After 30 seconds, take the soap out of the microwave. This must be done by an adult or a child over 8 as it can be hot. If some of it is still solid, microwave it again for 10 second intervals, or until it's melted. Just make sure it doesn't boil.
With melted soap in front of you, ask your child to add a little drop of liquid soap dye to it. We recommend going with bright, fun colors such as yellow, purple, orange, red, or blue! Just don't add too much as this will make the soap go dark. You can even mix some colors at this point. When adding two colors, ask your child what color they think will appear. This is a great way of helping them learn color combinations.
Once the dye is in the melted soap, get your little one to stir the dye in with a popsicle stick or a chopstick.
Now, it's over to you or an older child. Pour the melted soap into your soap molds, but only ⅓ of the way to the mold's top. Allow the soap to cool for around 20 minutes. Optional: your child can place a small plastic animal (or trinket) on top of the soap so it hardens and encompasses it inside. This is something fun to do and will look great afterwards!
Now, you probably have some remaining soap. Simply repeat the second and third steps so you can melt your remaining soap and then color it. Then, pour another layer of soap into your molds to cover the plastic animals or trinkets.
Allow the soap to cool and harden. This should be for at least 2 hours. Once it has cooled down, flip the mold upside down and let the soap drop out.
Rinse the soap under hot water to clean it before use.
And, that's it! So simple and fun!
If your little one would like a rainbow, layered soap, you can do this too! Simply pour only small amounts of melted soap into your molds or cups and allow them to harden before you add another layer of color.
And, of course, soap wouldn't be soap without some pleasant fragrance. To get a nice smell, add 1 or 2 drops of essential oils into the soap.
You can also use citrus peels or poppy seeds if you prefer. Ask your child what their favorite smell or fruit is, and then choose a fragrance to match this.
Who knows? It may make them want to wash their hands more often, and that's never a bad thing!
All that's left to do is try the soap out for yourself. And, don't stop there! You and your kids can try making all kinds of soaps and even get creative.
You can make soaps in the shapes of animals with special soap animal molds. Once you get started with this fun project, you and your kids won't want to stop!
There's nothing better than being creative and having fun whilst doing so!
In Summary
As you can see, making soap with your kids is straightforward and fun! Best of all, it's cheap and won't take long at all.
Along the way, you can teach your kids about all manner of things, such as how the heat melts the soap and how various colors mix and match to create new colors.
We hope you have fun making these soaps!
Thanks for reading!