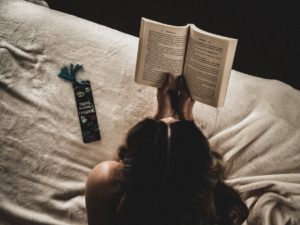 Written by Kitty Baby LoveKitty Baby Love| March 25, 2021 in Printables
When someone is reading a novel, they'd always have cute bookmarks on the ready—in case they need to stop for a while. In general, this small piece of cardboard becomes an important part of people's lives.
Now, people can purchase tons of paper bookmarks in different stores. But in some cases, crafting cool bookmarks with kids is a bonding experience for parents. With that, we've come up with a list of easy-to-follow printable bookmark templates for the family. So, choose the ones you want to enjoy making with your children.
The Creative Side of Bookmarks and Novels
While many people assume that this piece of fabric or paper has been around for less than a century, a study from the International Friends of Bookmarks shows that it was used for around two thousand years already. The first bookmark was made of leather, and it was attached to a codex. This assumption for the use of this material was discovered by researchers.
In the following years, other bookmarks emerged to help guide readers. For instance, pastors and priests use this tool to remember passages and scriptures. Likewise, these materials can help students and teachers with reading worksheets and school books.
Aside from purchasing one, you can create the item with your kids in a few steps. In this guide, you will learn how to create a bookmark. Choose a template and let's start making your masterpiece!
How to Make Cute and Easy Bookmarks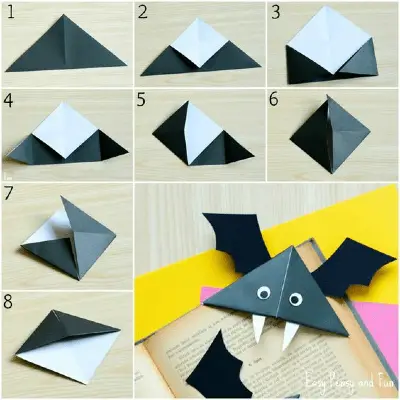 DIY Bat Corner Bookmark
source: easypeasyandfun.com
---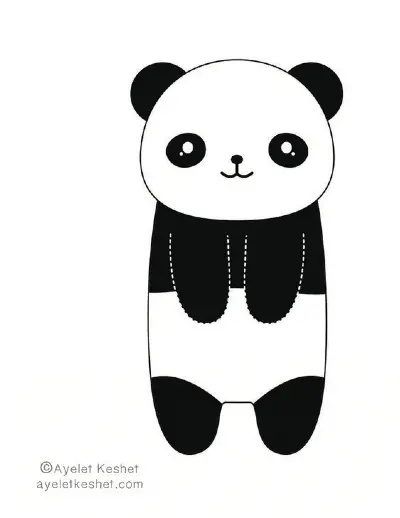 Panda Kawaii Bookmark
source: ayeletkeshet.com
---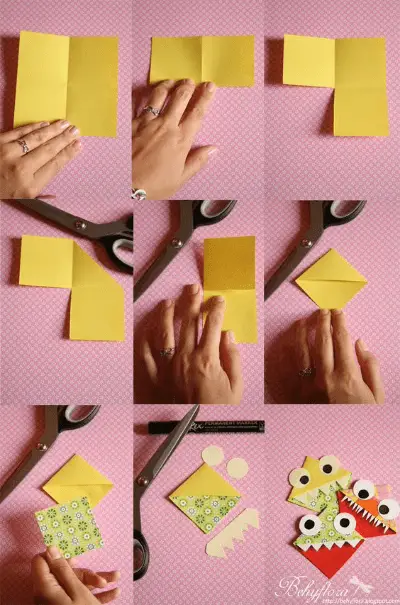 Cute Monster Bookmark
source: knusprig-fein.de
---
Aside from cute animals, many kids also like cool dinosaurs and funny-looking monsters. So, your corner bookmarks would look great if you'd choose this template. Spending the afternoon making these cute monsters would be a splendid pastime with kids.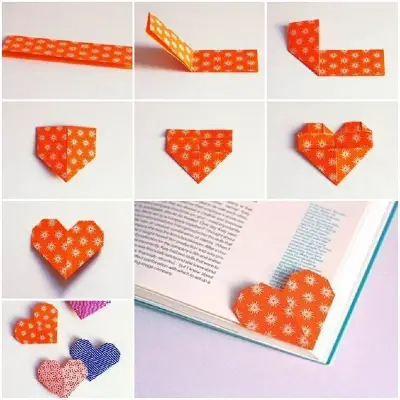 Easy Heart Bookmark
source: wonderfuldiy.com
---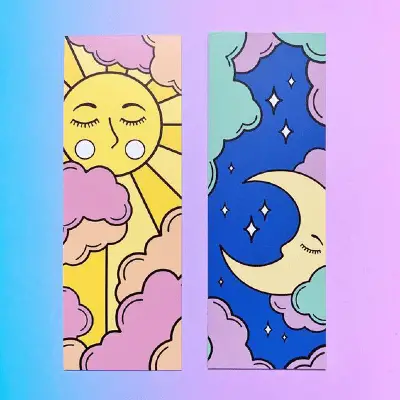 Sun and Moon Bookmarks
source: etsy.com
---
While making new art is fun, you can also try printing and cutting ready-made templates. This sun and moon bookmark template already looks attractive, so all you have to do is cut it out. Besides this, you can also draw your own astronomical space designs on the bookmark, if you don't want to prints.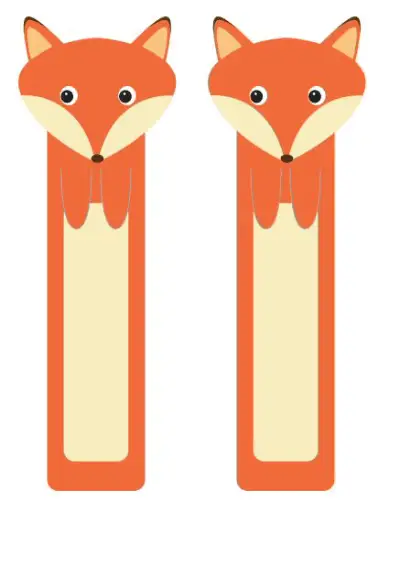 Cute Fox Bookmark
source: pinterest.com
---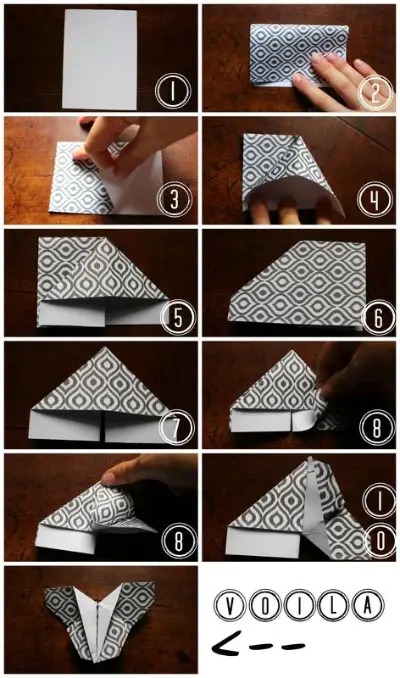 Butterfly Bookmark
source: quotidiencreatif.canalblog.com
---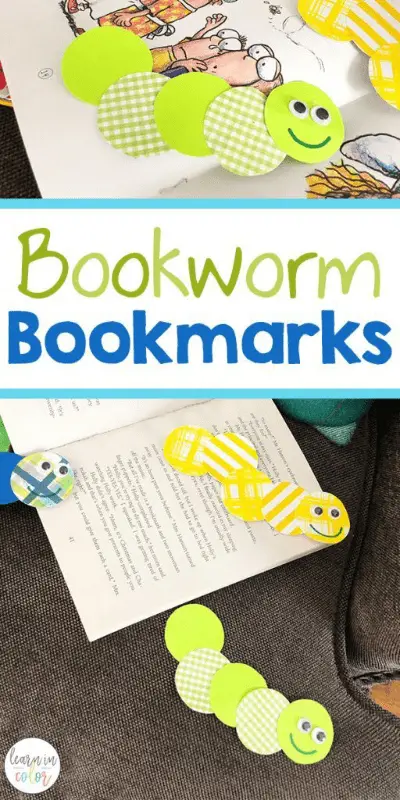 DIY Bookworm Bookmarks
source: learnincolor.com
---
Perhaps one of the most enjoyable art projects to make, this bookworm bookmark is a great activity for kids. Firstly, children will enjoy looking for designs to cut and shape. Secondly, they'll have fun attaching the bookworm's body. And lastly, they'll laugh at the cuteness of their creation. So, choose this awesome template for your festive Easter activity.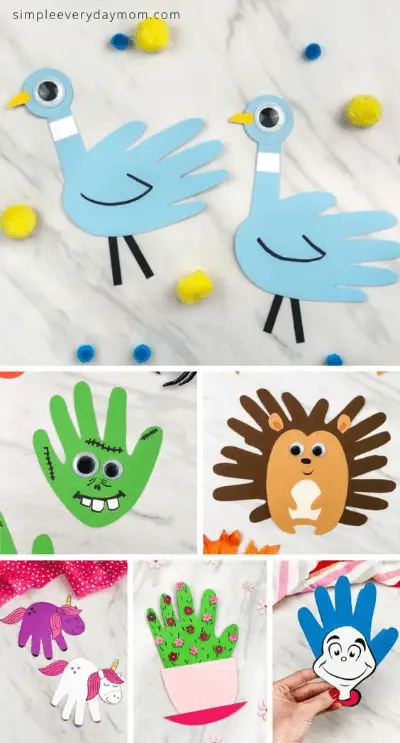 Handprint Bookmarks
source: simpleeverydaymom.com
---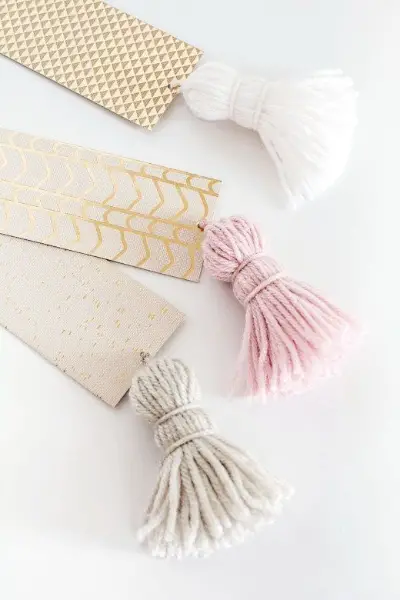 Tassels Bookmark
source: blog.potterybarn.com
---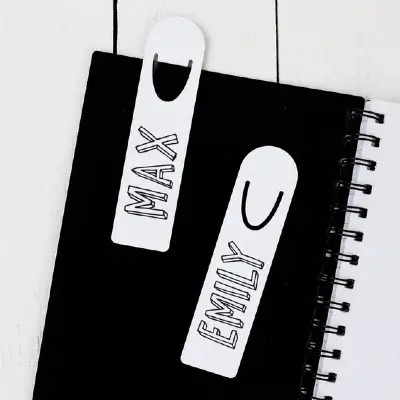 Cute Name Bookmark
source: notonthehighstreet.com
---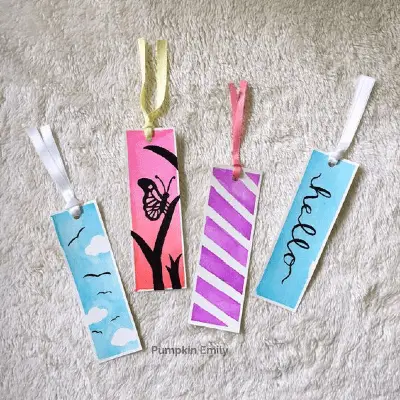 Easy Watercolor Bookmark
source: pumpkinemily.com
How to Make Cute, Easy Bookmarks in Three Steps
Making bookmarks for kids is not a challenging task. Rather, it's an enjoyable exercise with the kids. While most parents think designing one is time-consuming, the process isn't really exhausting. Sometimes, it only takes fifteen minutes to finish one bookmark.
Once the main idea is present, you and your children can start designing the bookmark. With that, here are some steps to guide you:
Pick Your Design
When making the bookmark, you always need to begin with inspiration. Will you make zoo animals or personalized bookmarks? How about the length? Is the bookmark going to be thick or thin? After identifying the type of bookmark you want, you can start gathering the materials.
Gather the Necessary Supplies
Before beginning the artwork, you have to get all the materials. Using a readiness checklist, you can avoid missing any necessary tool when making the bookmark. Therefore, checking and rechecking is important.
Slowly Craft the Bookmark Using a Guide
Besides having an idea, you also need a guide to make sure that everything is in order. Hence, you need template guides and samples for the task. For instance, if you want to put kindergarten poetry lines on the bookmark, you'll need a list of lines you want the bookmark to reflect.
Bookmarks Will Never Get Old
Regardless of the book genre, people are fond of bookmarks. At times, people collect them for fun. In a way, these pieces of paper became part of an individual's childhood memories. So, even as they grow older, they'll remember the joy of having cute, reading bookmarks tucked in their drawers.
Throughout the years, different types of bookmarks emerged to entertain parents, kids, and teachers. For example, characters in Disney movies are made into bookmarks. Some adults use movie poster stickers on paper as their bookmarks. In summary, bookmarks will always have a place in people's lives—whether at home, in the office, or simply hidden in a small chest upstairs.
Frequently Asked Questions About Cute and Easy Bookmarks
Is making the bookmark difficult for my kid?
As all these instructions are easy to follow, making one would not be hard. However, we recommend guidance from an adult when the process requires cutting paper, ribbons, or cardboard. Additionally, kids will need assistance when folding or pasting the items together.
How long will it take to make the bookmark?
In general, making the material would take thirty to fifty minutes of your time. But, it depends on your speed of cutting and pasting the items on the piece of paper. Furthermore, the design also affects how long it will take you and your kid(s) to finish the bookmarks.
Do I need to print the template when making the bookmark?
For ease, we recommend that you print the templates. This way, you can flip through paper instead of zooming on your mobile device. Whether you choose the colored or greyscale version, it will still be the same.